Either Google Analytics 4 (GA4) or Universal Analytics (UA) Properties can be connected to Website Pro through Business App.
To connect your Google Analytics account to the Business App:
Open the Business App, and navigate to Settings > Connections. Click the + beside GA4 or UA and connect the desired Google account.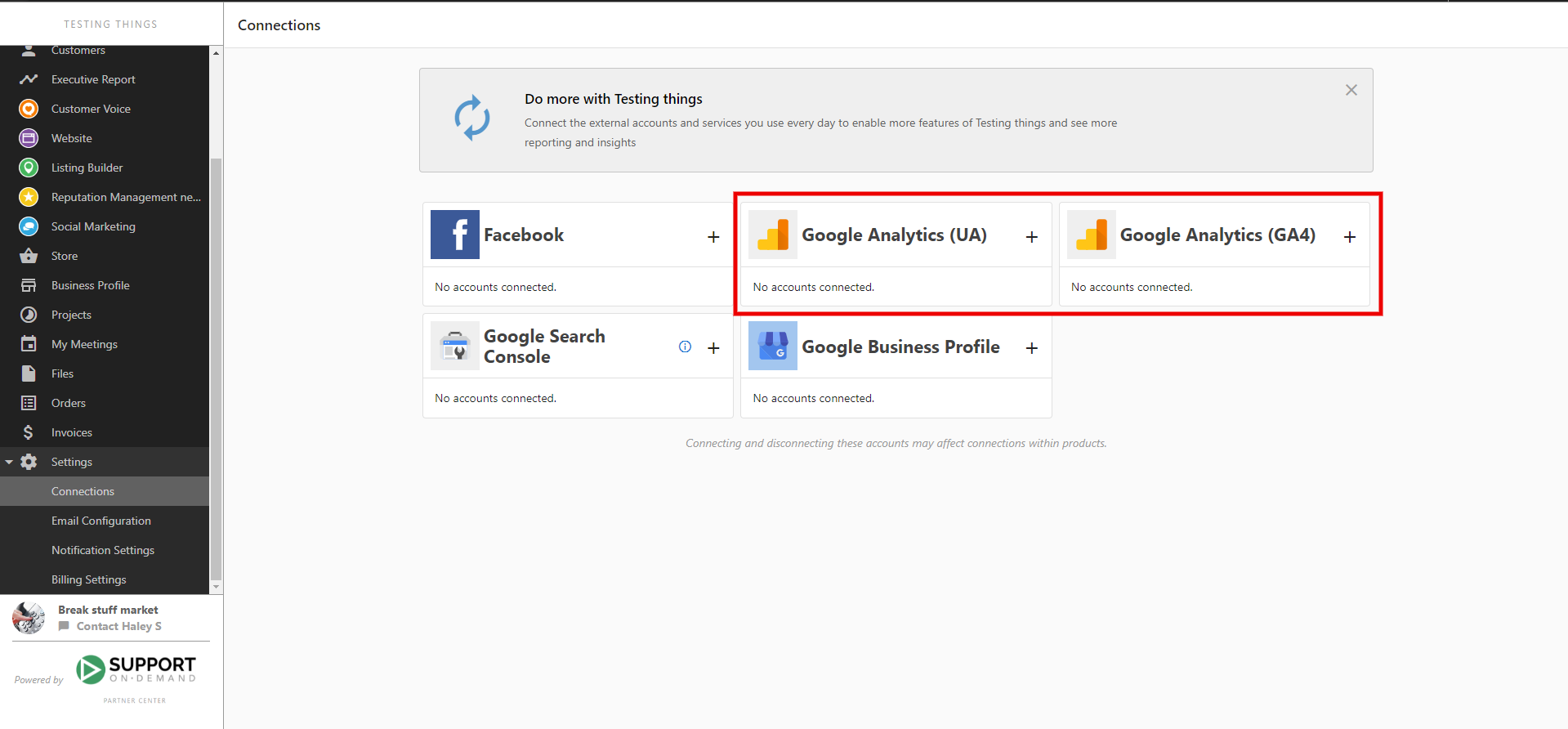 How do I create a Universal Analytics Property?
1) Create an account from the Admin Settings page, located in the bottom left-hand corner of your screen (please make sure the username you are signed in with is associated with the current account)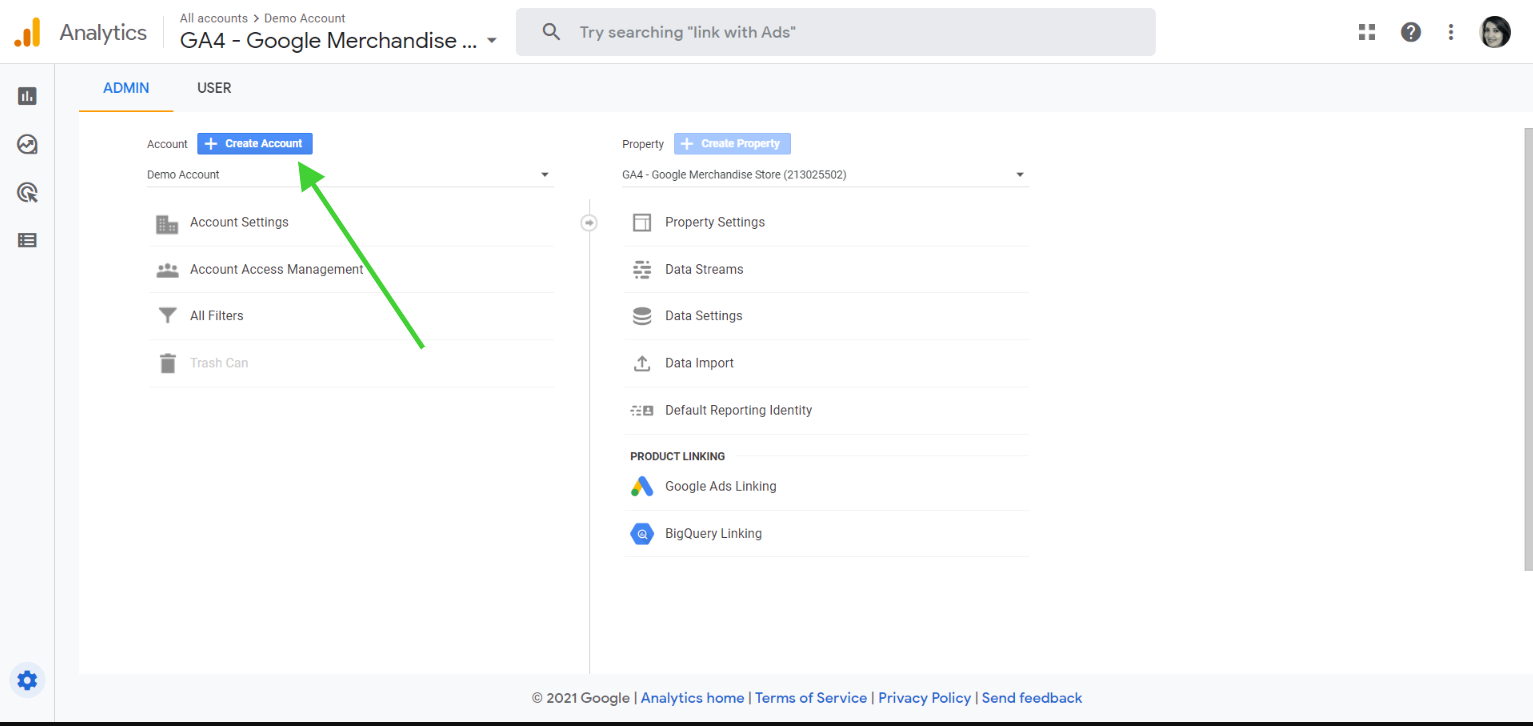 2) Click "Create Property". Next, enter the information for the account, and select the following settings: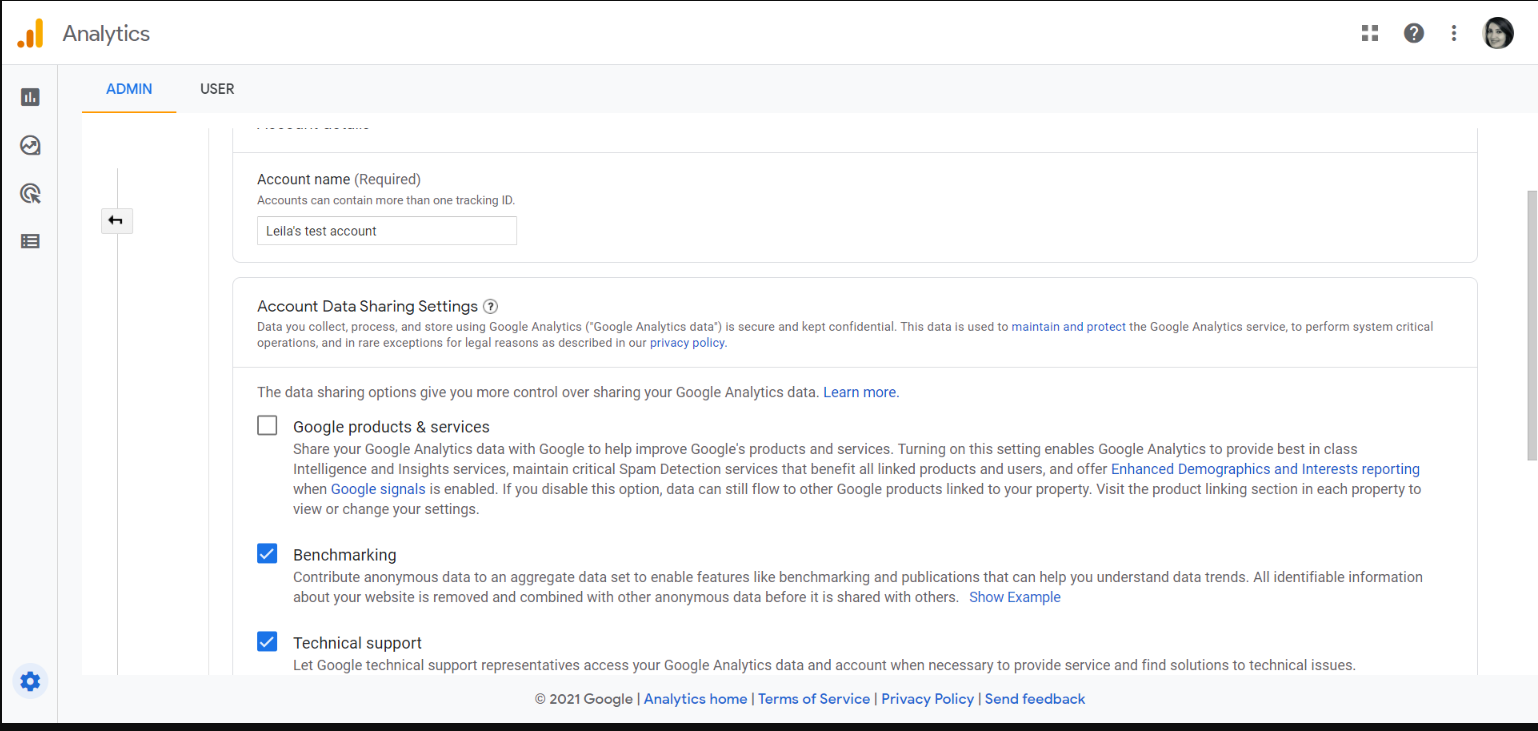 3) Select "Show Advanced Options"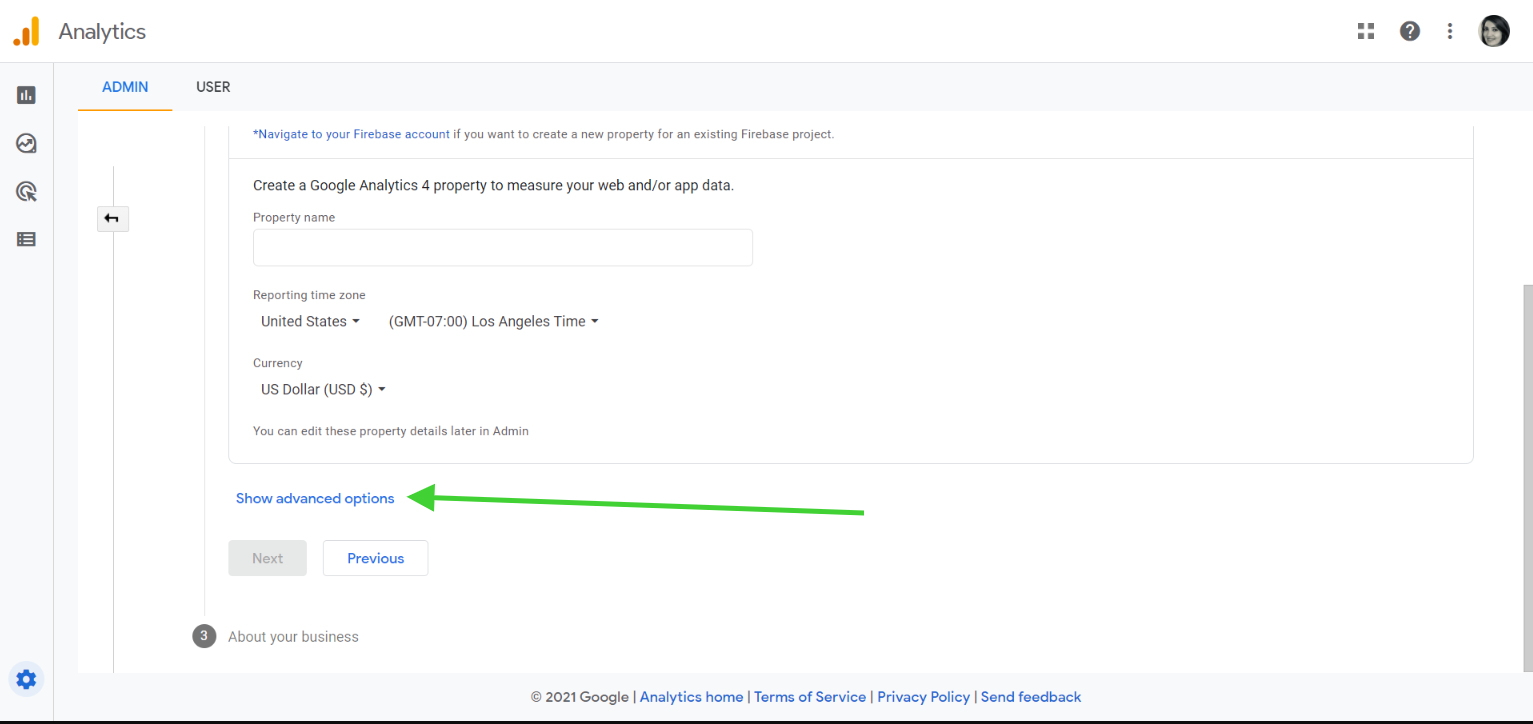 Next, turn on the switch for Create a Universal Analytics property. Then, turn on Create a Universal Analytics property only.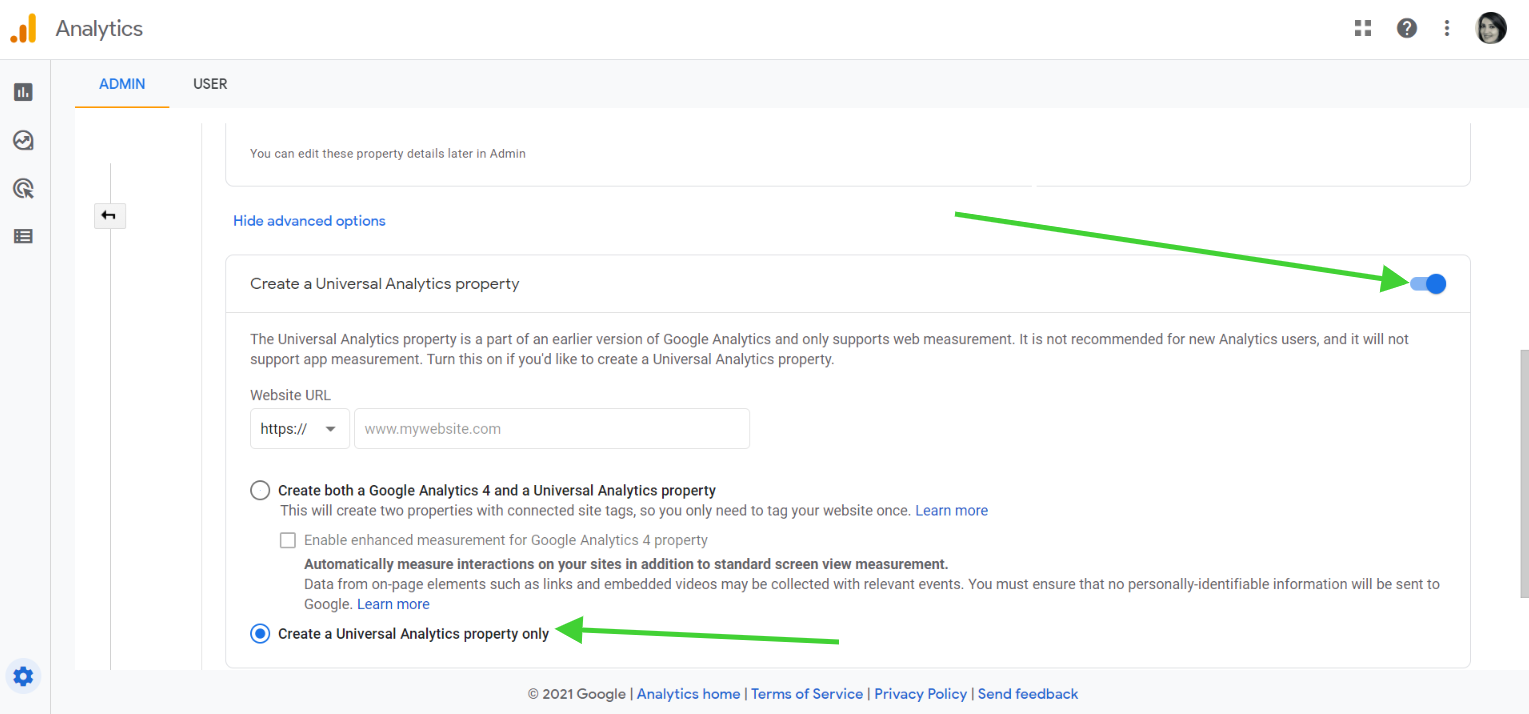 4) Now, you should see a Views column associated with your property, as seen here: