The websites (production, and staging site if set up) associated with the account are put offline immediately when the product is fully deactivated and any attempt to access the websites simply returns "site not found". Meanwhile, the platform stops creating daily backups for the websites.

If your client would like to cancel their website product on the account, we recommend reaching out to our Support team (support@vendasta.com) to obtain a copy of the website from the most recent backup, prior to cancellation. You can see the most recent backups in your Website Product, under "Backups".
The platform creates daily backups for all websites automatically and also allows users to create backups manually at any given time. These backups can be saved for up to 90 days for Pro accounts, while for Standard accounts it is only one day.
Note: Website Standard versions will only contain one daily backup.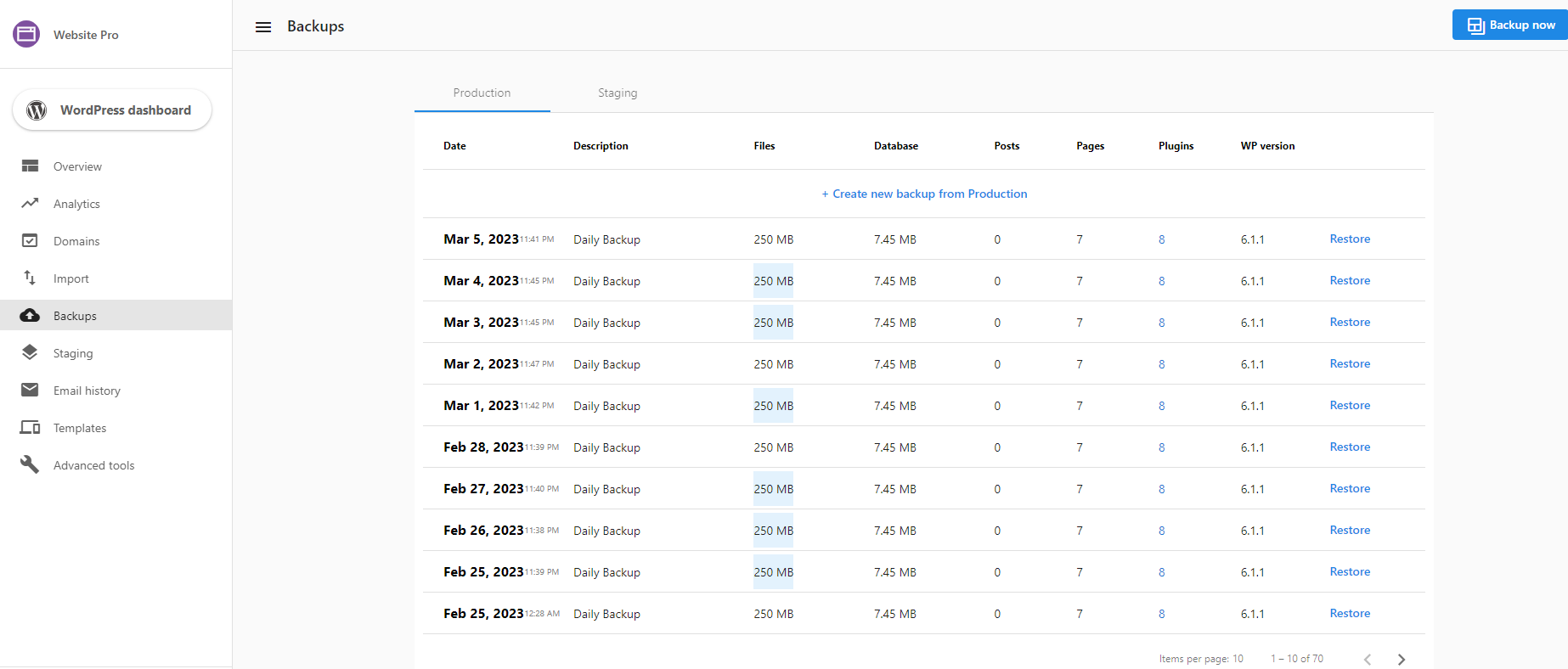 I already canceled the Website Product. Can I still get a copy of my website?
If you have already canceled the Website product, and it has been fully deactivated from the account leaving you no access to the product at all, then please reach out to our support team at support@vendasta.com as soon as possible to obtain a copy of your website from the most recent backup. 
If a canceled Website product is reactivated within 90 days, the websites will be put online again automatically in the same state as when the account was deactivated from the last backup taken. Otherwise, after 90 days, the platform will create a final archive of the production website and then remove both production and staging websites completely from the platform.