Business App users can install the Business App on their mobile device like a native app without having to visit any of the app stores. When clients open the installed application that now sits on their home screen, they will have a better user experience that is fast and reliable. The Business App would still have the same feel and aesthetics as the native apps do, but this time it lives on the home screen of a mobile device.
A progressive web app, as this solution is fondly called, is a website that takes the shape and behavior of a mobile app, developed to take advantage of the mobile device features, without requiring users to visit an app store.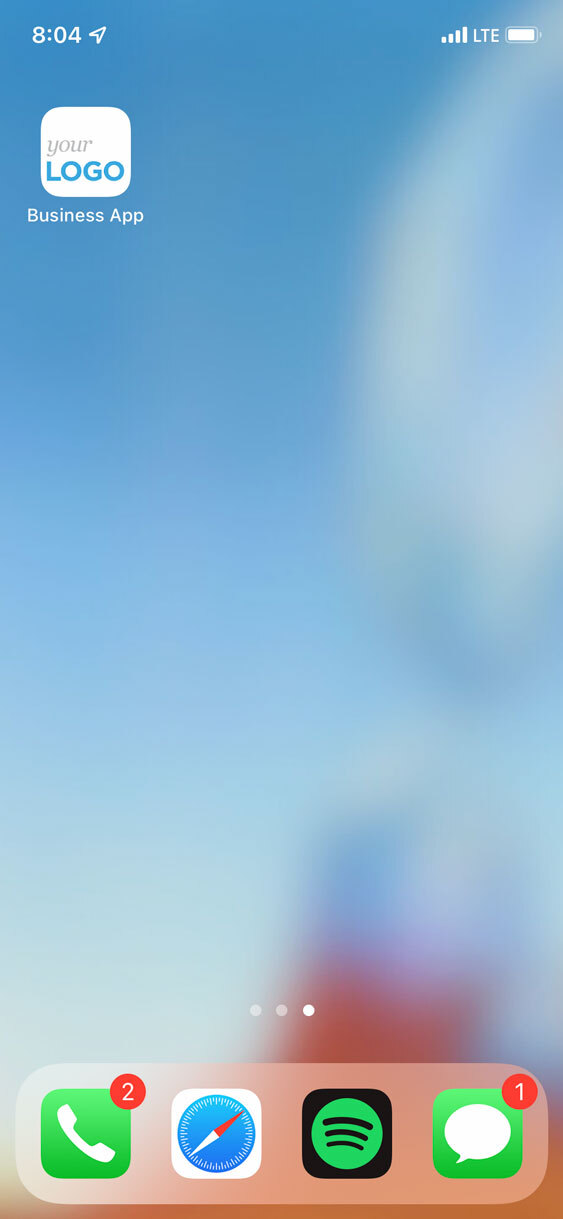 Why is this Important?
Partners can take advantage of this solution to improve their local businesses' experiences with the business app for the following reasons:
It improves brand recognition as partners' logos will be clearly visible on the clients' devices, which makes the business top of the mind for their clients.

Improvement in users' experience due to the increased speed in loading the Business App, as it is extremely fast when interacting with the app when compared to the web and native app interface.

It increases client engagement which brings about a better conversation rate.
How to Setup as a Partner
As a partner, it is important to upload a mobile shortcut Icon that will be displayed when the Business App is installed by your clients. Having an empty Icon set, the app will just use a screenshot which would not look good for the brand.
This can be achieved by going through the below steps.
Step 1
Go to Partner Center

Click on Administration

Click on Partner branding

Choose an image for Shortcut Icon

Hit 'Save'

If using different branding per Market, proceed to Step 2:
Step 2
Click on All Markets (top right of the same page)

Select a Market

Toggle off 'Use All Market default'. This will populate the customization options.

Choose an image for Shortcut Icon

Click 'Save'


How do I save Business App on a mobile device?
iOS devices
Navigate to the URL of the Business App using the Safari browser

Click the "Share" button on the browser's bottom bar

Select "Add to Home Screen"

Users might be prompted to add the name of the app
Android devices
Navigate to the URL of the Business App using the Chrome browser

Tap on the three-dot overflow menu in the top-right corner of the browser

Click "Install App"
Find the app in your list of installed apps
Tap and hold the app icon
Select "Add to home screen"