As a Partner Center Admin, you can limit the number of Snapshot Reports each Salesperson can generate monthly.
Set monthly Snapshot Report limit
Go to Partner Center > Administration > Customize > Sales.


This can also be customized on a per-Market basis.

Check Limit monthly Snapshot Reports under the Settings heading.
Enter the Snapshot Report limit.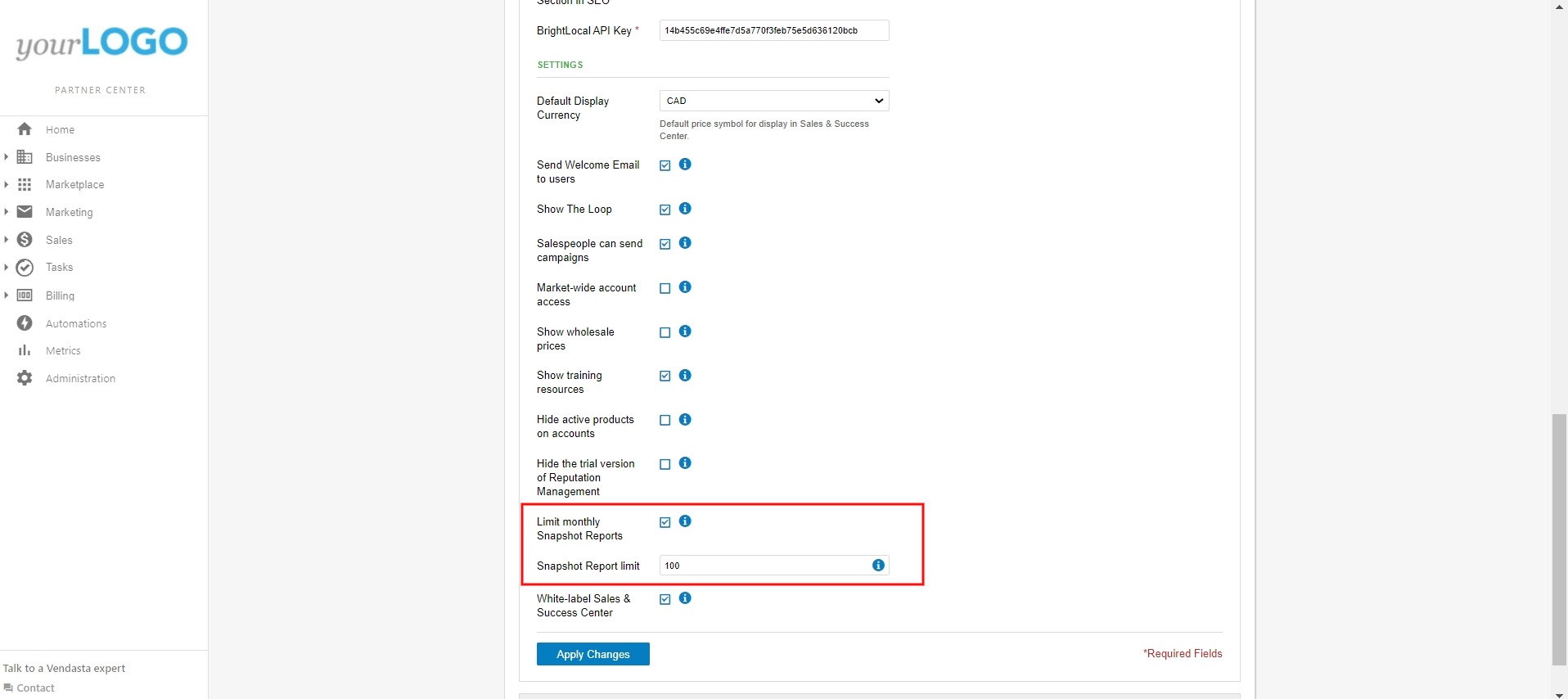 Note: If you have customized any markets, you will need to adjust this setting for each of those markets. By clicking on Markets, you can see any markets that won't be affected by the change under Partner Branding.
FAQs
Q. Can I disable Snapshot Generation for my Salespeople entirely?
A: You can disable Snapshot Report generation for your salespeople by setting the limit to 0.
Q
When does the month reset?
A: All months begin at 12:00 AM UTC on the first of the month. You can see the current time here.
Q: Do Snapshot Reports generated by a Partner Center Admin count toward the total?
A: If Snapshot Reports are generated from Partner Center, generated Snapshot Reports will not count toward a salesperson's total. However, if you are impersonating a salesperson, these will count toward their total.
Q: What happens if a Salesperson goes over their limit?
A: When a salesperson goes over their limit, they will see the following message if they try to create another Snapshot Report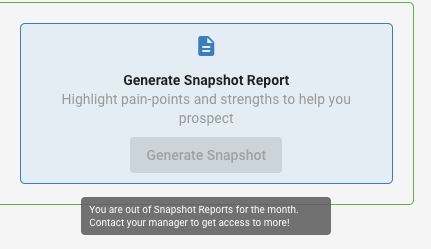 A: Yes. A salesperson cannot add an account to a campaign that contains the Snapshot Report generation step if they have exceeded their limit. Campaigns started from Partner Center are not affected by this.
Walkthrough Video