In Task Manager, there are three types of account statuses. These help you keep track of the accounts you're doing work for.
Active - An account that you are currently working with. The selected task types will automatically generate when there is relevant work.
Paused - An account you have temporarily stopped working with or one that you temporarily don't want tasks to auto-generate for.
Canceled - An account you are no longer working with. Tasks and projects will no longer generate for accounts in this state.
Note: By default, accounts are added as paused. This can be changed under Settings > Account settings.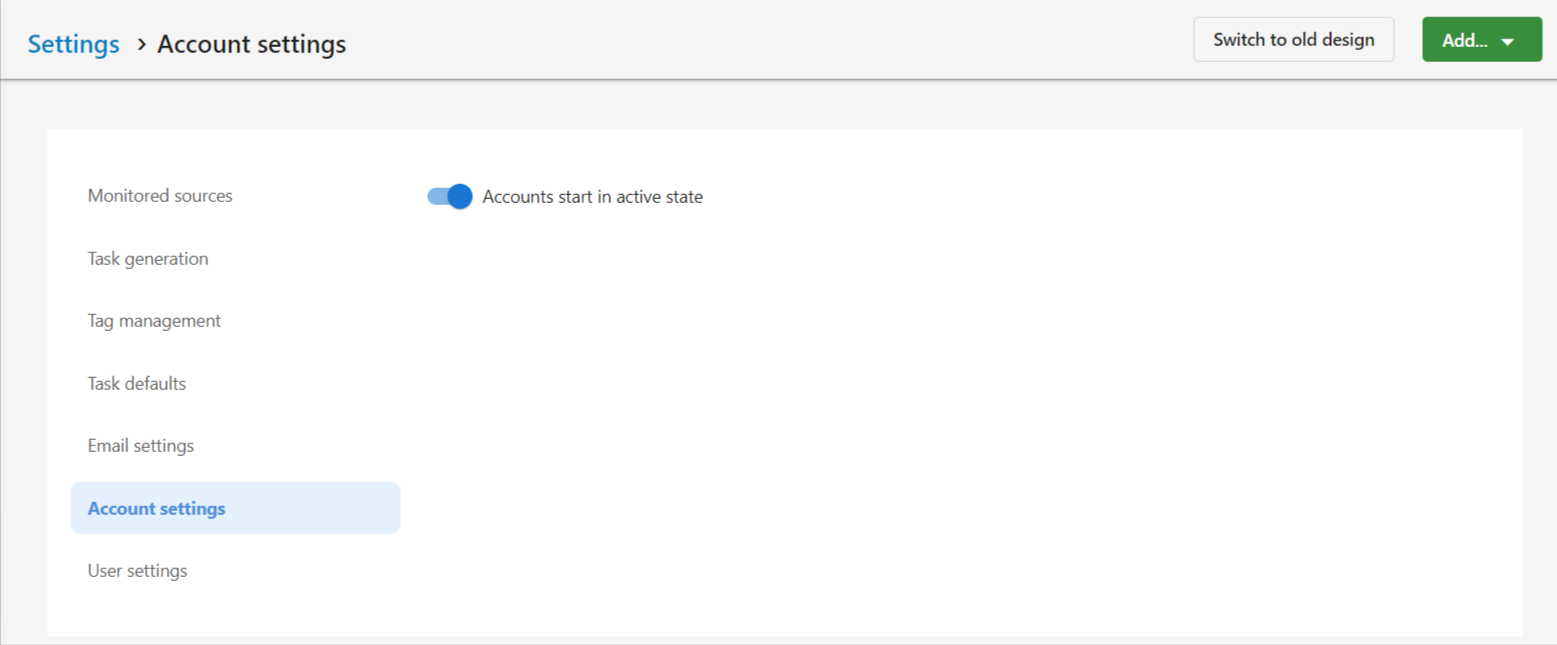 Changing account statuses
You can change the status of an account:
Go to Task Manager > My Work > Select My Accounts
Find the account

If you do not see the account, you may need to remove yourself from the account filters

Change the account status

Click> Unpause account to set a paused account to active
Click> Uncancel account to set a canceled account to active
Click> Pause account to pause the account
Click> Cancel account to cancel the account