You can use dynamic content to personalize your emails and improve the effectiveness of your campaigns.
How does dynamic content work?
Once your email is sent, the platform automatically replaces dynamic content with real information about your prospect/customer, products, and more depending on the content you chose. That means you only have to build one campaign, and the content in your emails will automatically be personalized!
To add dynamic content from the Create Content or Edit Content page:
Click Insert Dynamic Contents.

Select the type of content you want to add from the list of options:

Product Landing Pages.
Buttons.
Product Names.
Recipient Details.
Sender Details.
Salesperson Details.
Snapshot Grades.
Package Landing Page.

Select the content you want to add from the list of options.
Continue to add your email content and additional dynamic content, if desired.
Click Preview at the bottom of the page to test how the content(s) will look with some sample data.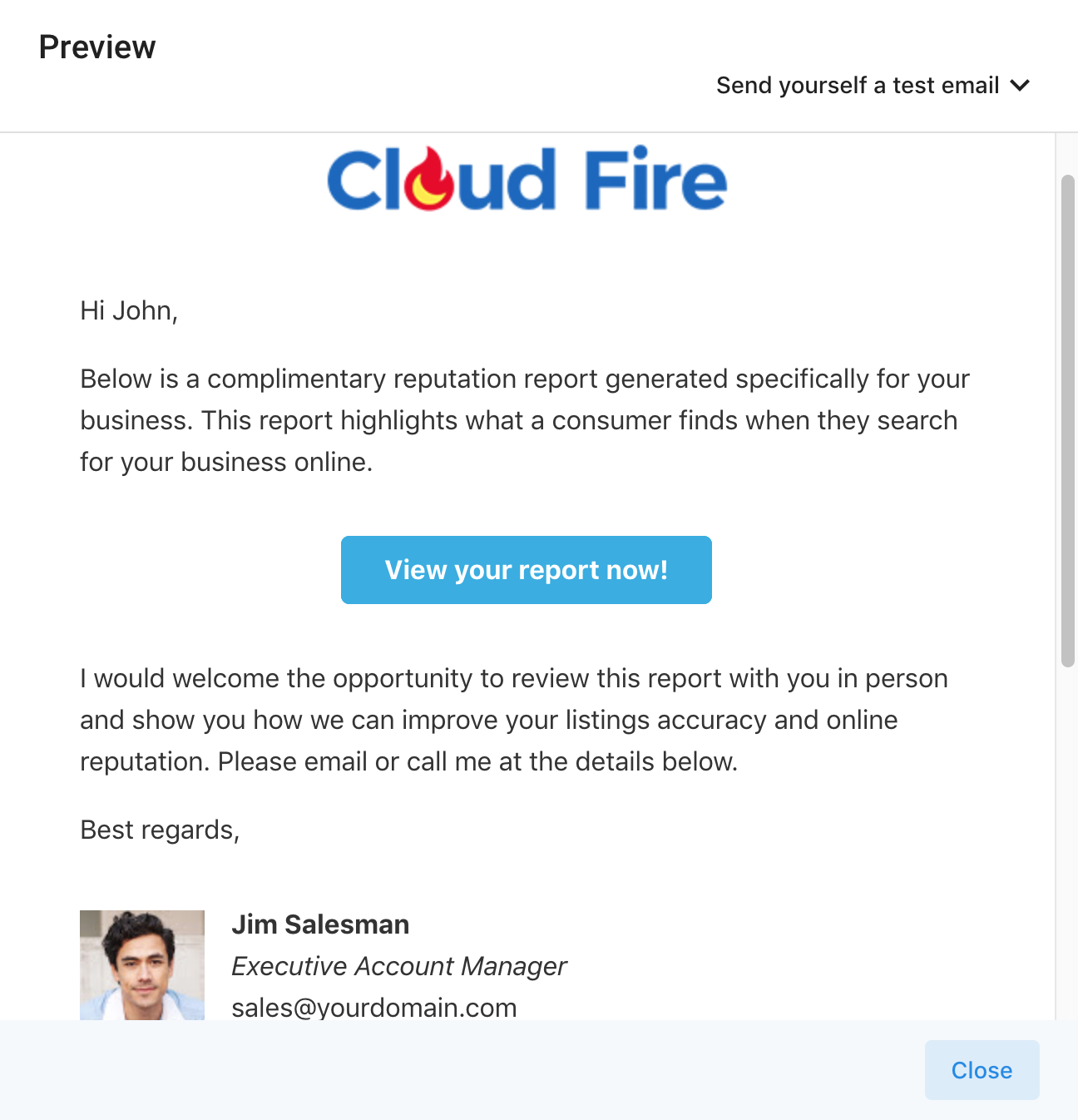 New Email Builder
Here is how you can add Dynamic Components to the new Email Builder:
Partner Center > Marketplace > Customer Acquisition > Create Campaign > name your new campaign > Create new email.
From here, you can already add Dynamic Components to your Subject Line and Inbox Preview Text. Once you have added a new block of text for the body of your email, you can also insert Dynamic Components: