Account notes help you keep track of important details surrounding your accounts. You may wish to use them for a few reasons:
Log details about the client that aren't covered by their business profile

For example, what hobbies do they have, and what specific requests do they have for the work you are doing

Put important, must-see notes front and center

For example, you have a client that only posts on social media about a small number of subjects

Share important communications with other team members working on the account

For example, a client is going through a hard time, so use extra discretion when talking with them about a subject
Account notes show at the top of all tasks, ensuring they aren't missed. These notes are only visible to you and your team, so you don't need to worry about clients seeing what you've written.
Accessing account notes
While you'll see account notes at the top of any task, there is a more direct route to access them:
Go to Task Manager > My Work > My Accounts
Click on the name of the account
You'll see Account notes near the top of the page.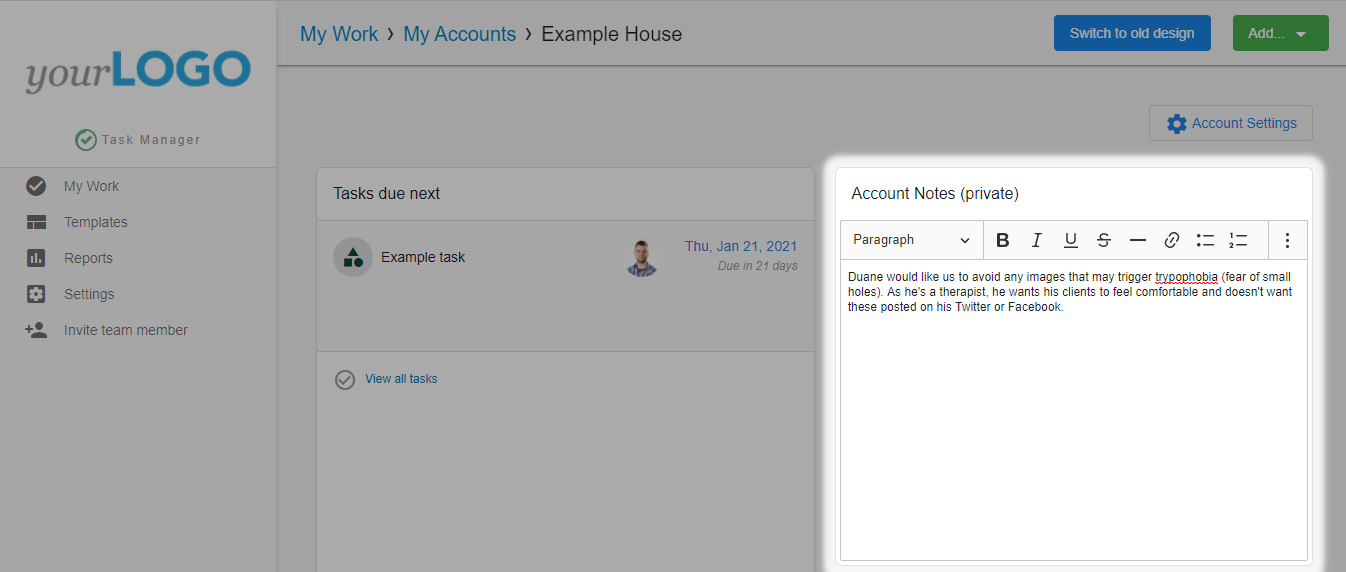 After you've edited your notes, click save.
In order to put notes visible to the client, the you need to make notes at project and task level and turn the task visibility on.