Customizing an Individual Snapshot Report
Salespeople can choose which sections to show or omit from the Snapshot Report from within Sales & Success Center. To view and edit the Snapshot Report for an individual account, click on the Snapshot Report icon.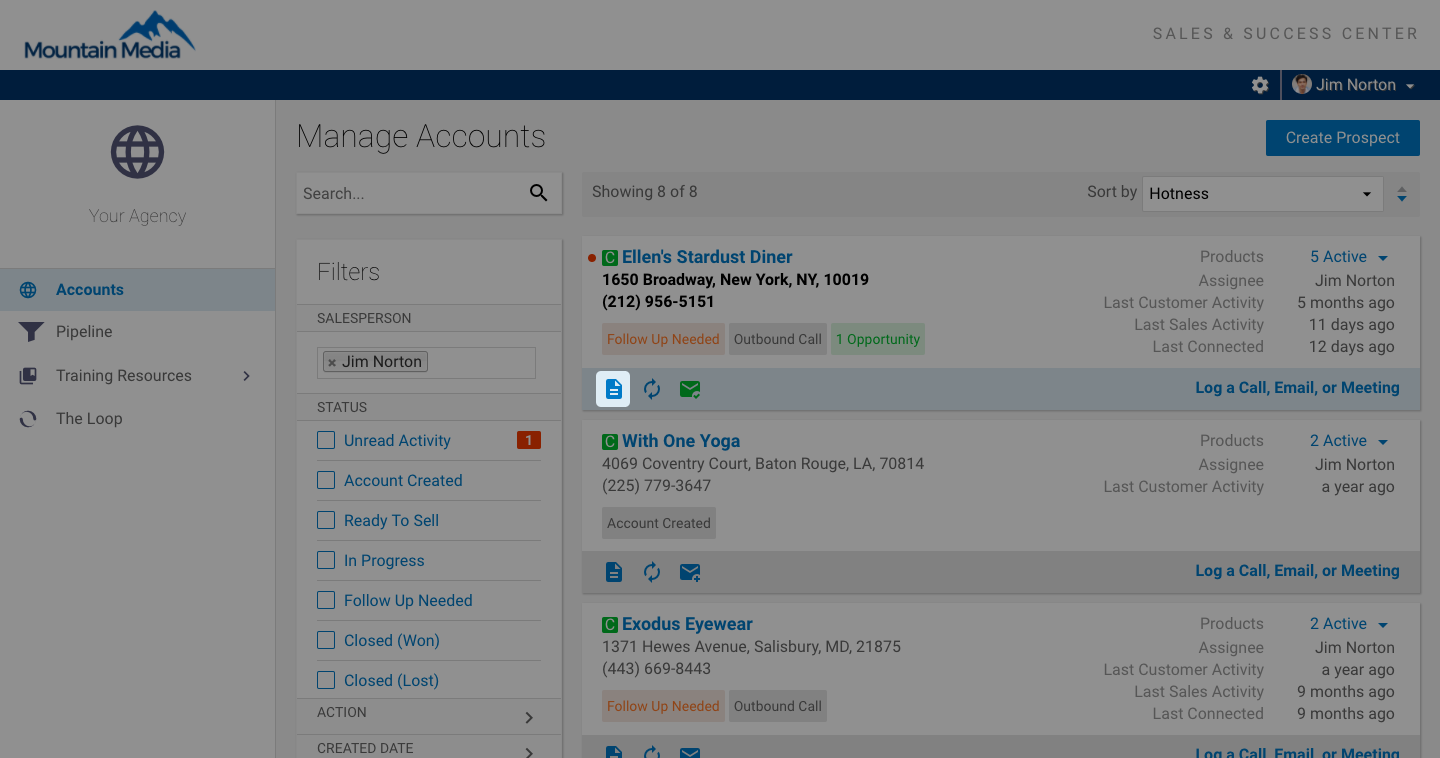 Beside each section in the Snapshot Report, there is a checkbox. This checkbox indicates which sections will show in the Snapshot Report to the client. If you do not want to show a section, simply uncheck the box before you view the report.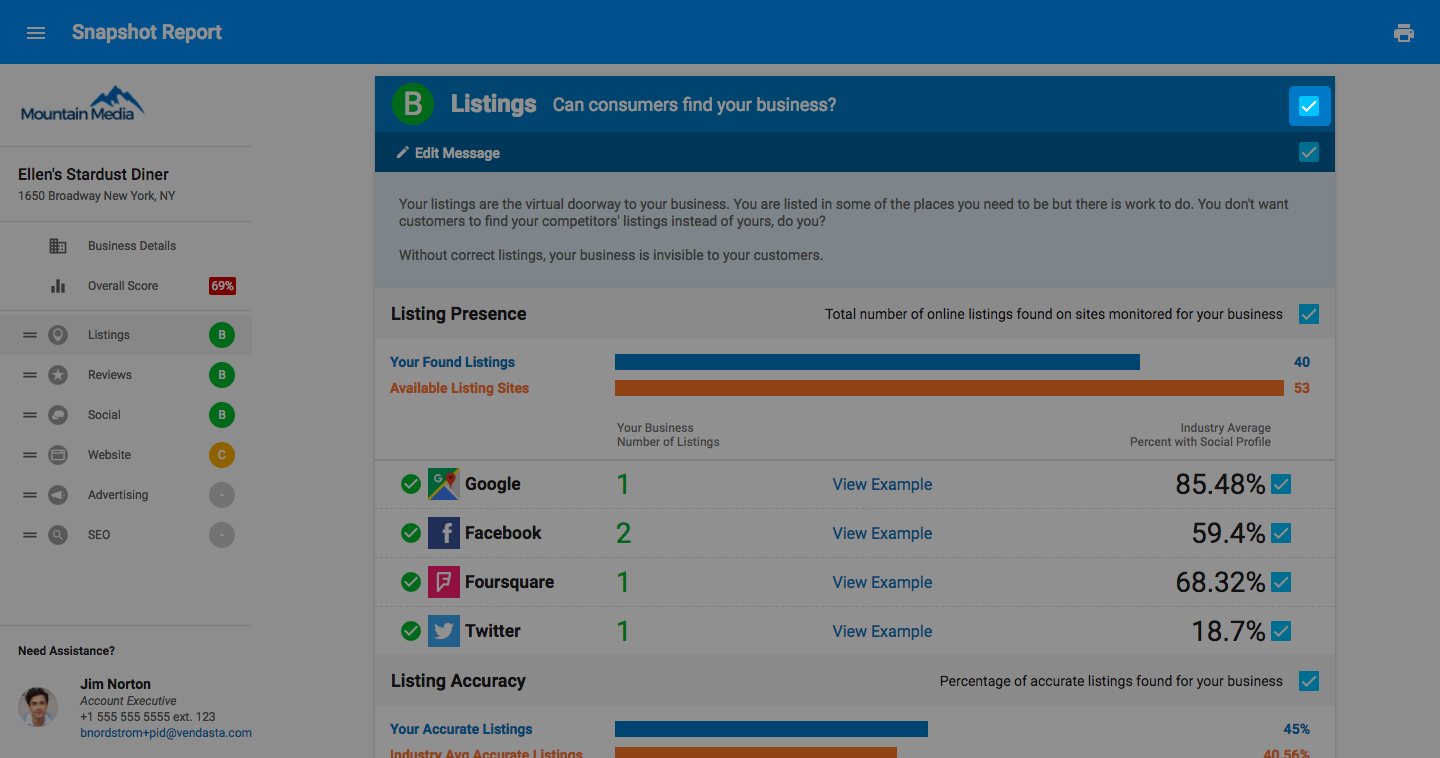 You can also edit the message that appears in each section by selecting the Edit Message button. 

You can also rearrange the order that items appear in the Snapshot Report by dragging and dropping the items in the left-hand column.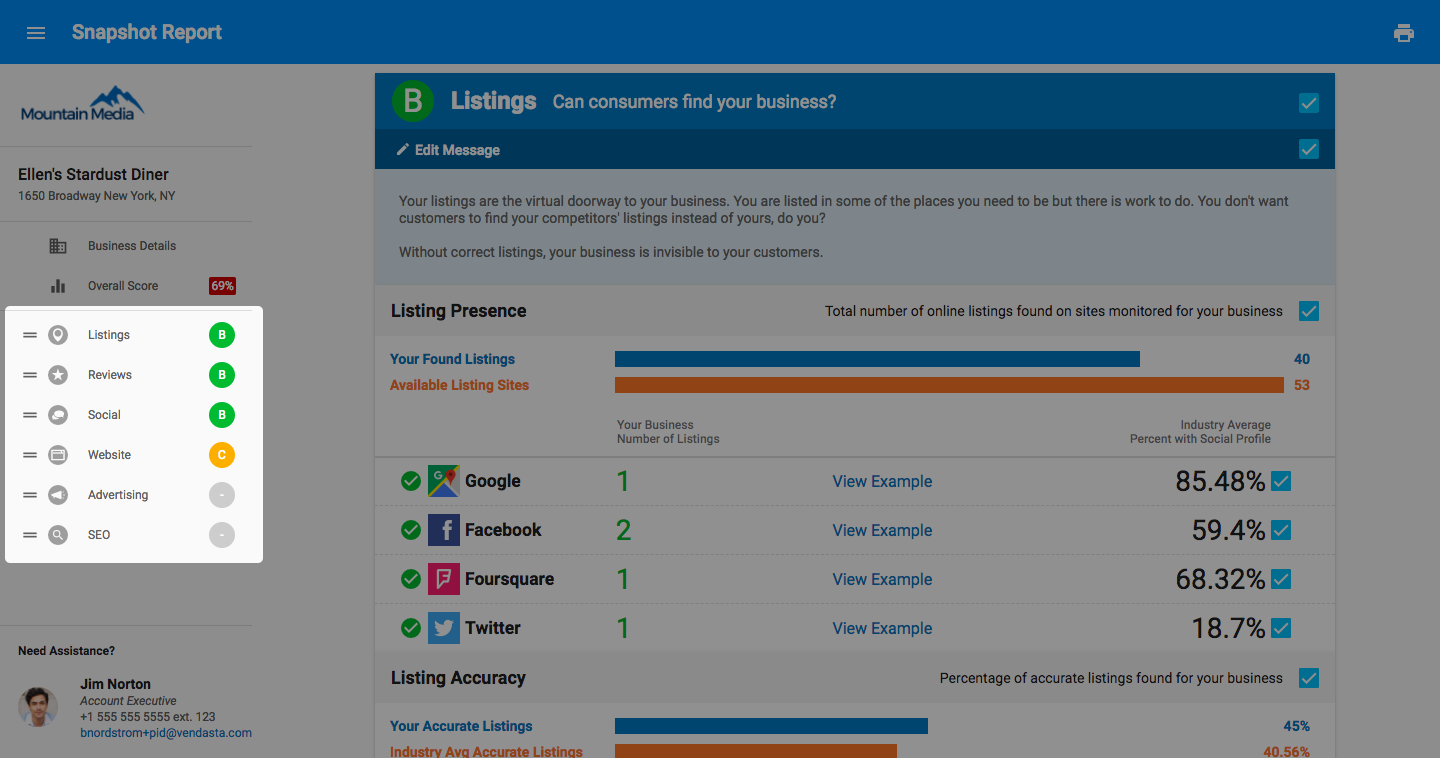 Customizing the Default Snapshot Report Template
You can manage the default settings for all Accounts via Partner Center > Customize > Partner Branding > Sales & Success Center, or for each Market via Partner Center > Customize > Markets > [Market Name] > Sales & Success Center.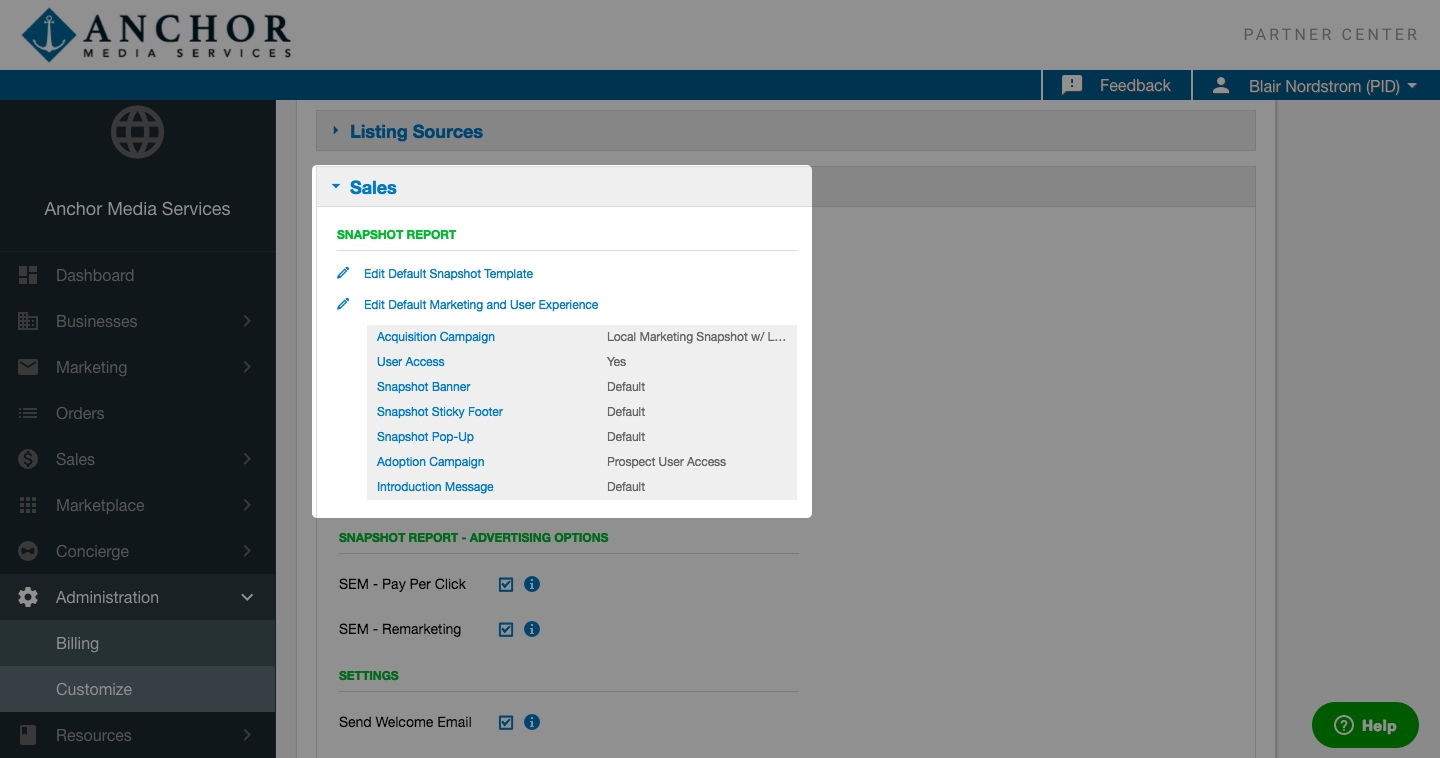 Here you'll see a blank Snapshot Report where you can select the sections you'd like to edit.
Keep in mind that your salespeople will still have the power to enable sections that are disabled by default and edit the marketing messages for each section.