If you have a WordPress site you would like to place the Review Generation widget on, follow the below steps:
1. Get the Widget code
Access Customer Voice.
Click the Tools tab > Widgets.
Copy the Widget Code.
Here you'll find the Review Generation and the Review Display widgets. You can adjust colors, preview the widgets, and copy the code for adding to your website.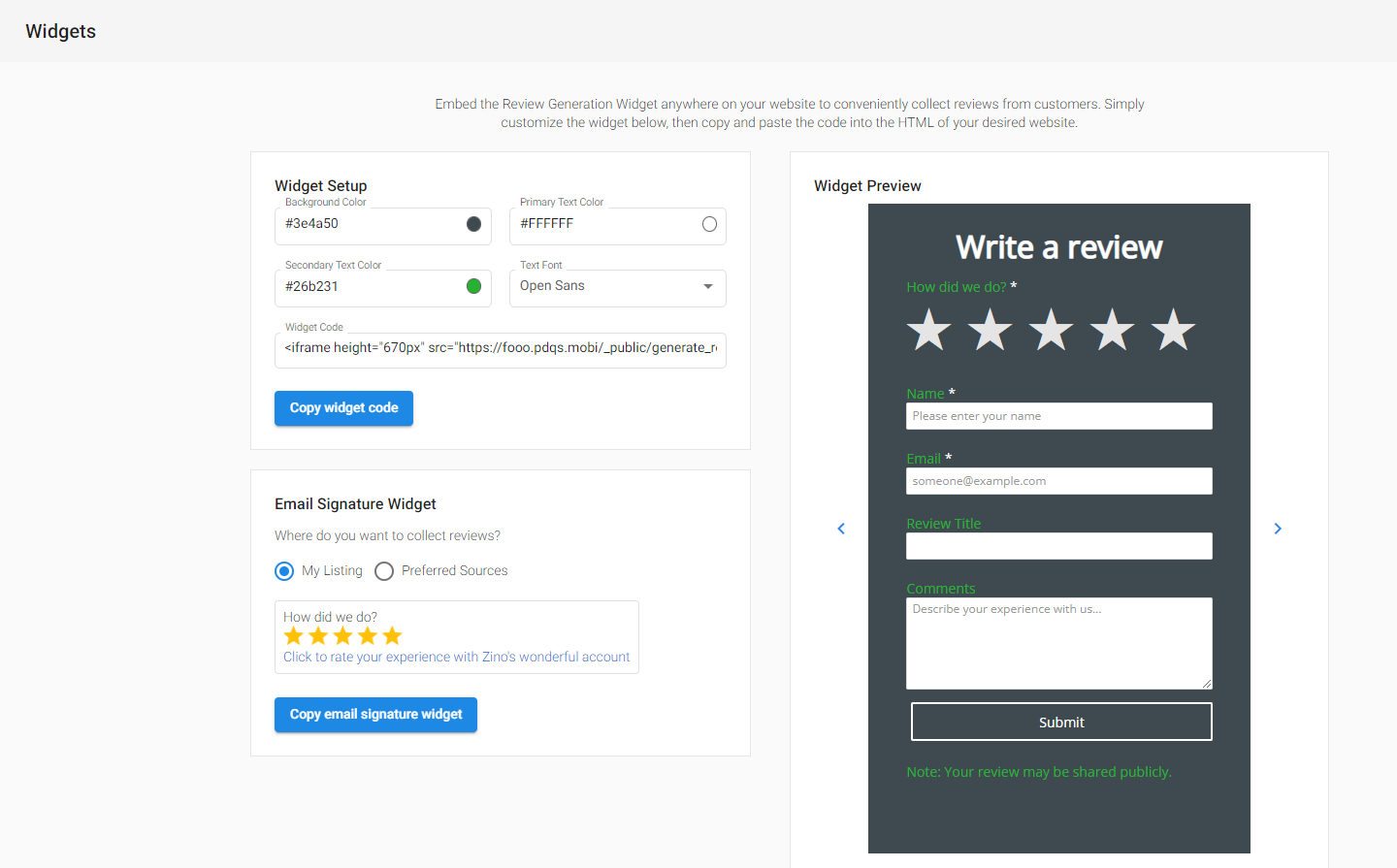 2. Adding the widget to a WordPress page or post
Log into your WordPress site
Navigate to the post or page you want to add the code to (if the page already exists then go to that page)
Set the WYSIWYG (what-you-see-is-what-you-get) editor to "Text" mode (it won't copy in properly if pasted in on Visual mode)
Paste the widget code into the editor
Save, preview, or publish your page to see your work
Notes: Make sure you use "Text" mode. You can adjust the "width" and sometimes a "height" option on these widgets.