Social Marketing users are able to customize posts according to their social network. Users will see their posts grouped by content on the Scheduled Posts tab, making it easier to keep track of each batch of scheduled posts.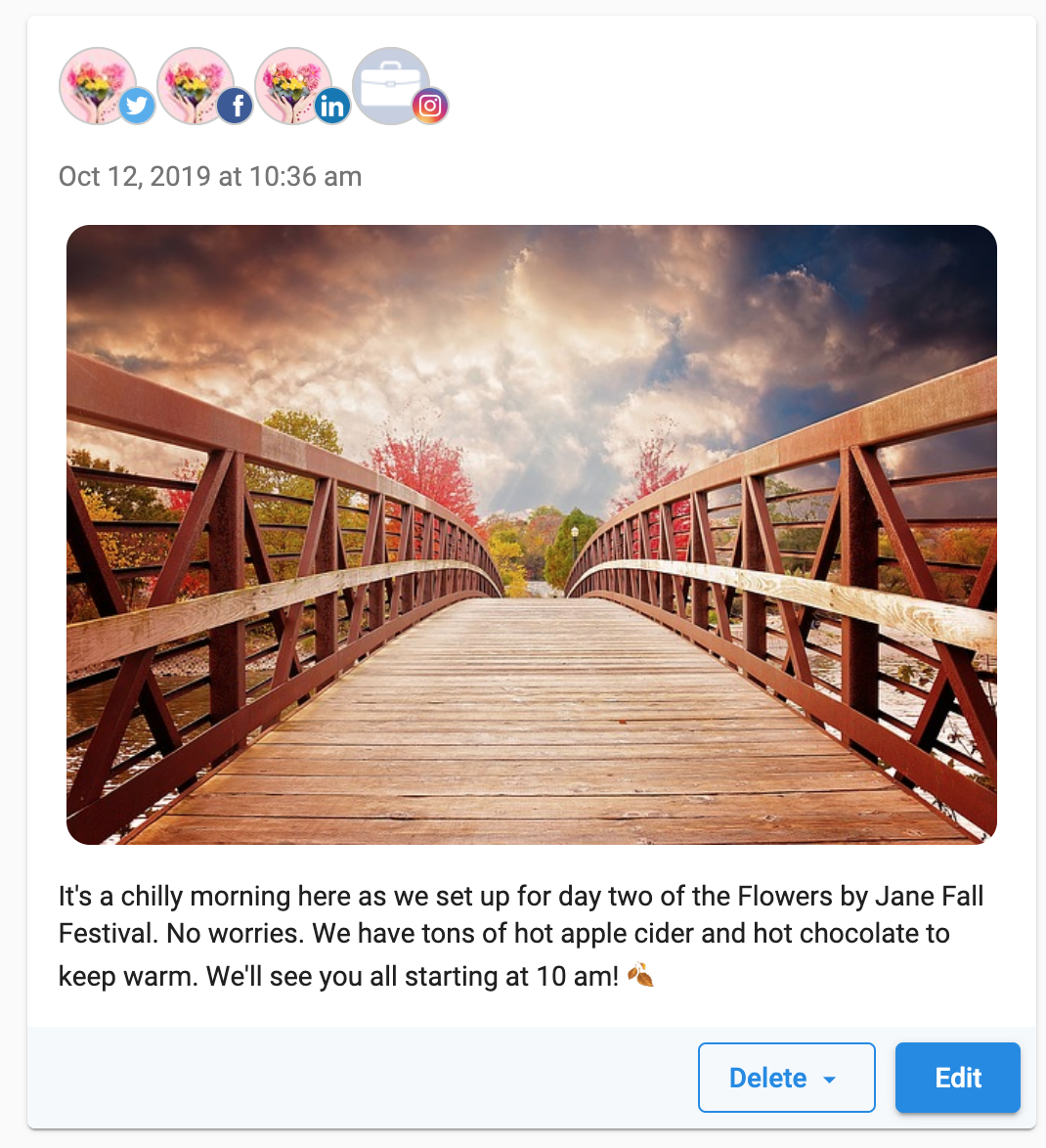 In addition, users can also edit the content and attached images of individual posts according to the social network they will be posted on.
To customize a post according to network:
Find the group of posts you'd like to edit in the My Posts > Scheduled Posts tab
Click Edit to be taken to the Composer
In the Composer, click Customize by account

Select the post that you'd like to customize, and edit the content or choose a different image for the post

When you've finished editing, click Schedule Post to save your changes
Use this feature to add hashtags, personalize content, and tweak your posts and images for performance and style on different social networks.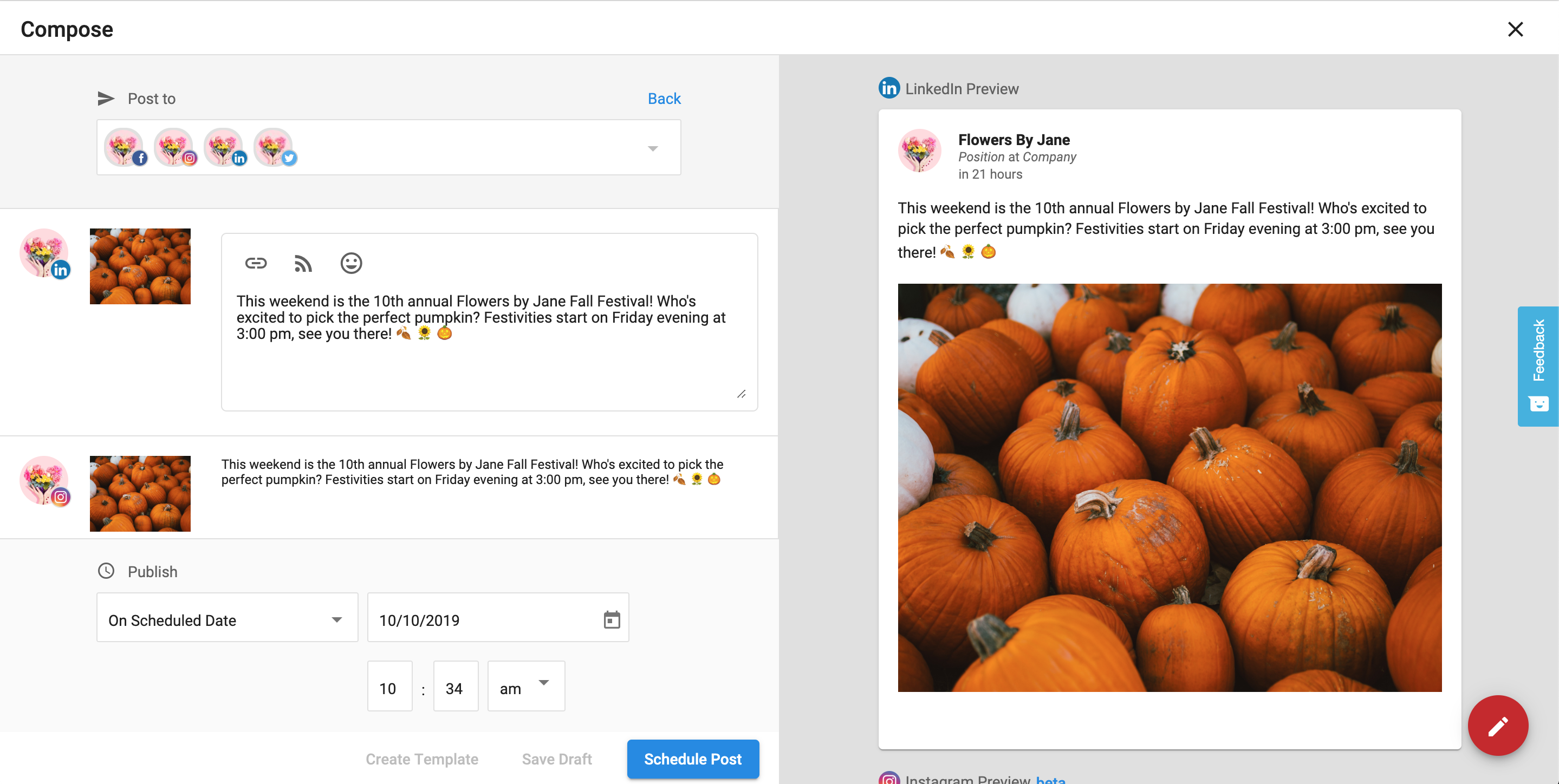 Video Walkthrough