You can now select Google Analytics as the source for your Conversion metrics. This allows you to track conversions from objectives set on Google Analytics, instead of Google Ads or Facebook Ads.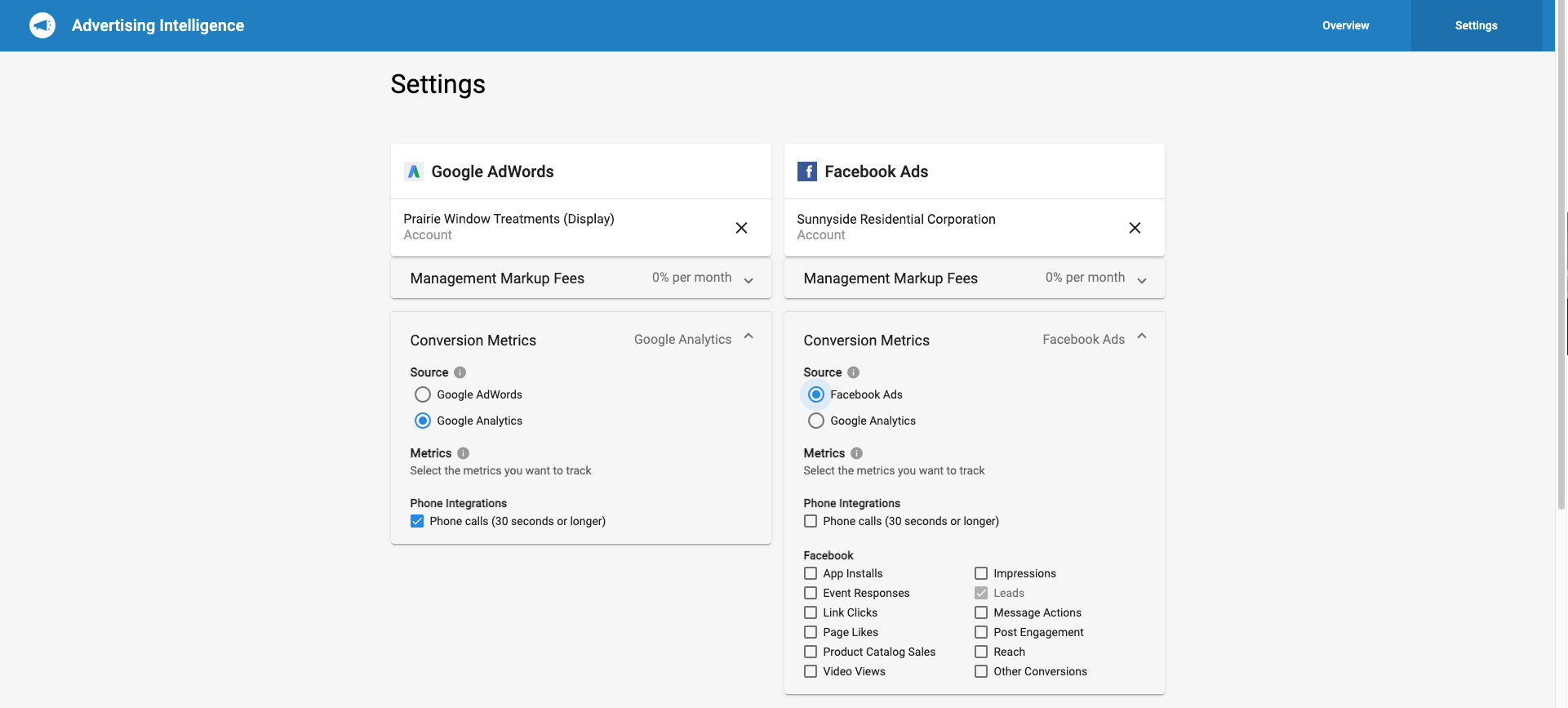 Why is it important?
Before this update, the Conversion metrics could only be tracked from objectives set on Google Ads or Facebook Ads. However, it's common for partners to set objectives in Google Analytics since it has broader access to the sales funnel, and it can track the ads campaign performance in more detail. When objectives were set in Google Analytics, the Conversions metric would show as 0 since Advertising Intelligence wasn't tracking Google Analytics.
But now, you can select the platform you're using to set objectives, giving you complete transparency into the data as well as flexibility in selecting and analyzing the conversions.
How does it work?
To configure your Conversion metric settings, open Advertising Intelligence and navigate to the Settings page. Then, click on the Conversion Metrics section under Google AdWords or Facebook Ads to configure the settings for that platform. The option you select will supply the data for the Conversions metric in Advertising Intelligence.
We pull in and store this data once per day. The data is pulled from the "sessions" column (not users) in the Google Analytics dashboard. If there are small differences in the data (between GA dashboard and Advertising Intelligence) it would be caused by how frequently we fetch Google Analytics data. It's possible that new session data gets pulled into Google Analytics before we manage to pull it and store it.