With the introduction of the Yext dashboard to our system for Listing Sync Pro - Yext, your Partner Center admin users now have the ability to manually suppress duplicate listings that were found by Yext. Below is a step-by-step guide for how to access the Yext dashboard and suppress these listings.

Accessing the Yext Dashboard:

To access the Yext dashboard;
Go to Partner Center > Navigate to Marketplace tab > Discover Products.
From there, you can search for Yext Listing Sync Pro > click on either the Yearly or Monthly version

3. Once in the Yext product, there will be a 'Yext Dashboard' button > click on it



Suppressing Duplicate Listings

1. Now that you are in the Yext dashboard, you can start suppressing duplicate listings. To start, you will first want to click on the 'Listings' option in the top navigation bar:




2. Once you click on that, you should load a new page with a new navigation bar under the original. On that bar, there will be a 'Duplicates' option that you can use or you can use the 'Suppress Duplicate Listings' option in the dashboard view on this page as well: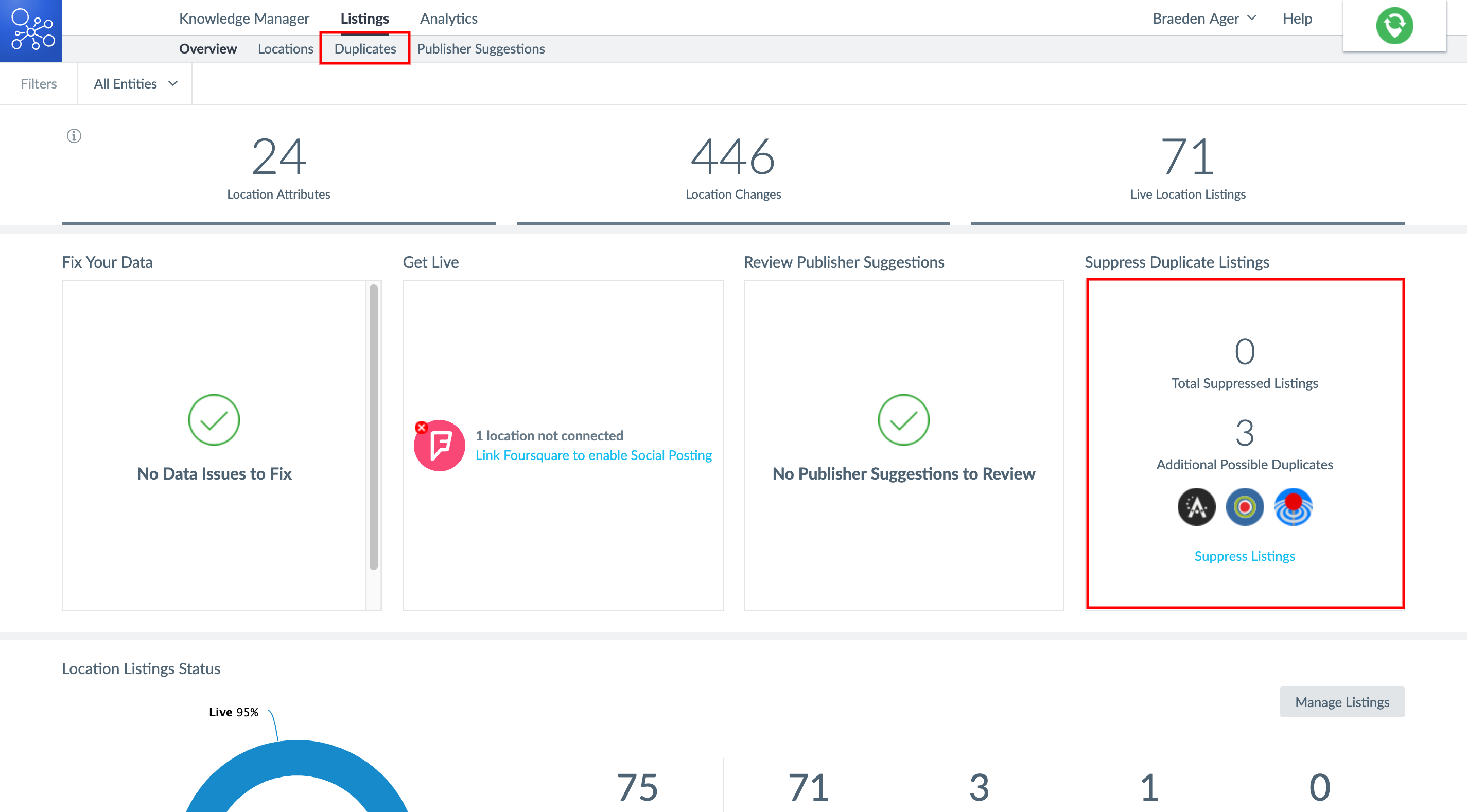 3. Once you click to navigate to the Duplicates page, it will show a list of the duplicates that were found, which source they are on, and which location they are a duplicate of. There will also be options next to each of the duplicates to either suppress the duplicate or mark the listing as not a duplicate: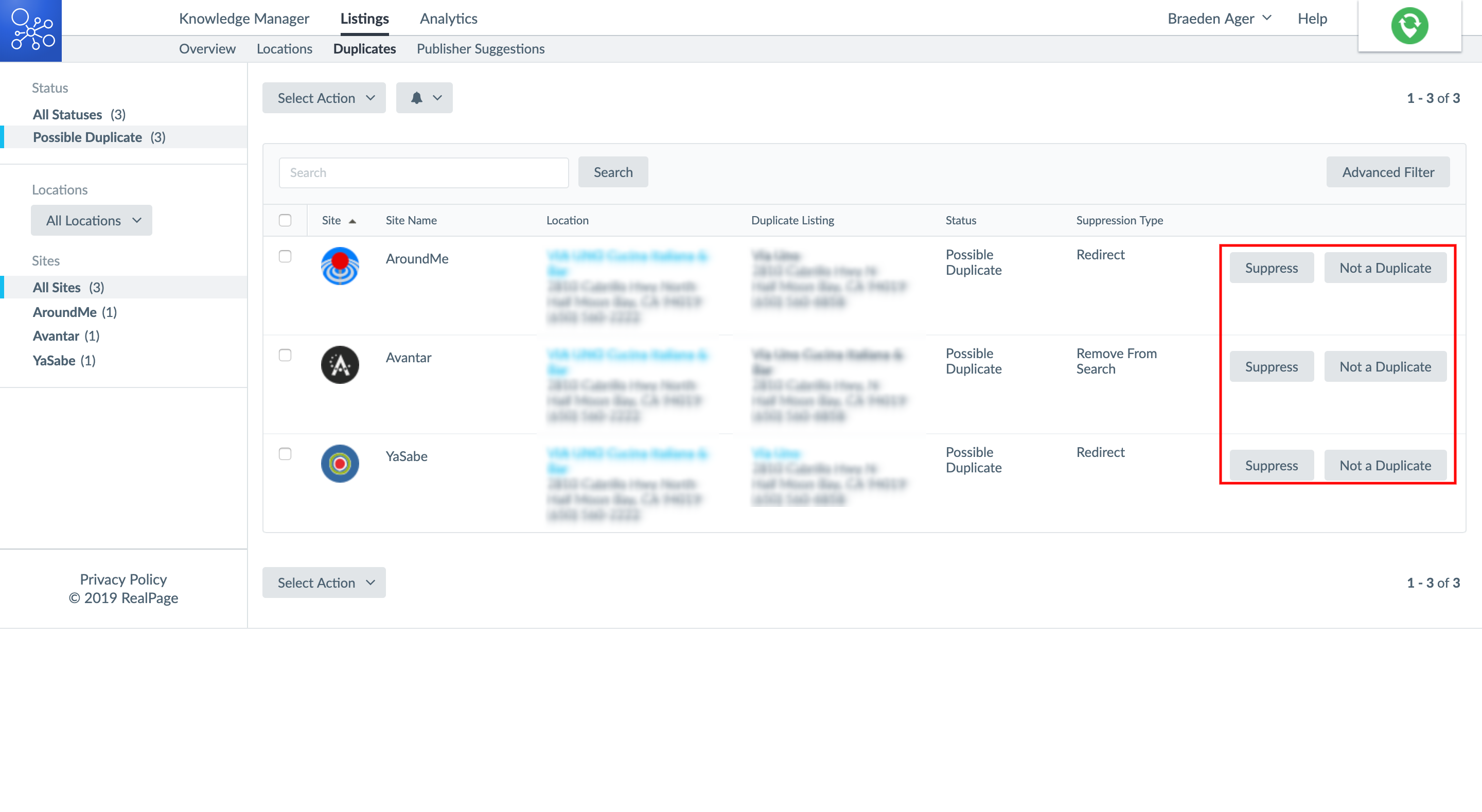 You just have to click on the action you would like to take, and your work here is done!

About Yext Duplicate Suppression
Please note the following:


REVIEW

Suppression requests are reviewed by Yext and/or the publisher to confirm that they are for duplicates of an existing Listing. Do not use this feature to suppress listings that are not duplicates of an existing Listing.

TIMELINE

Review usually takes no more than 24 hours, after which suppression happens immediately on many sites. Other sites may take up to one week or longer.

RESULT

Suppression causes listings to be removed from search results on the publisher. In most cases, the URL of the suppressed listing redirects to the correct listing, but sometimes the old URL shows the new content or returns an error.