How does it work?
To bulk upload a customer list .csv file:
1. Launch Customer Voice product > Customers tab > Import Customers

2. Upload your customer list in a .csv file format. *Please note that the appropriate field headings must be included in the first row of the .csv document. Field headings may include: first name, last name, and email address.
The template below provides the framework on which to build your CSV.
Review_Generation_Bulk_Upload_Template.csv
3. Attach your file.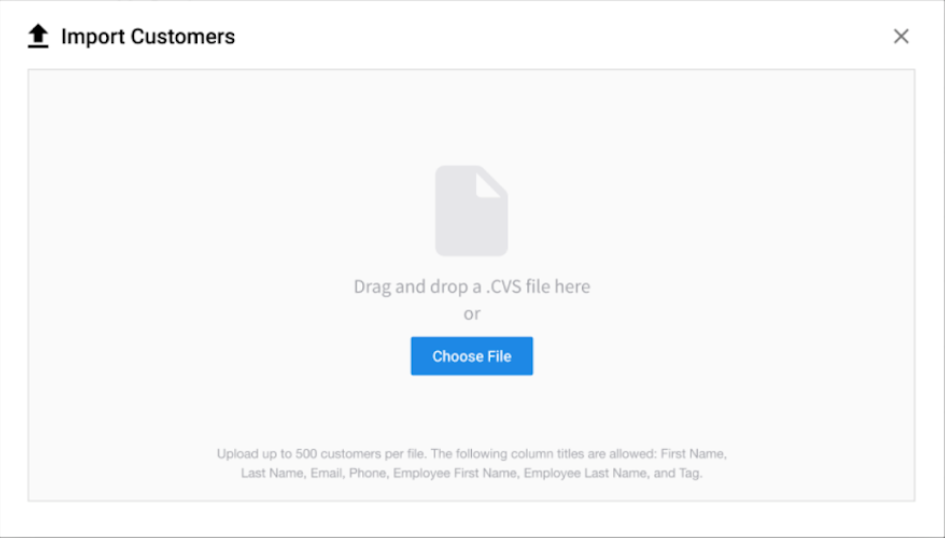 4. Choose appropriate mapping fields. For example, first name, last name, email.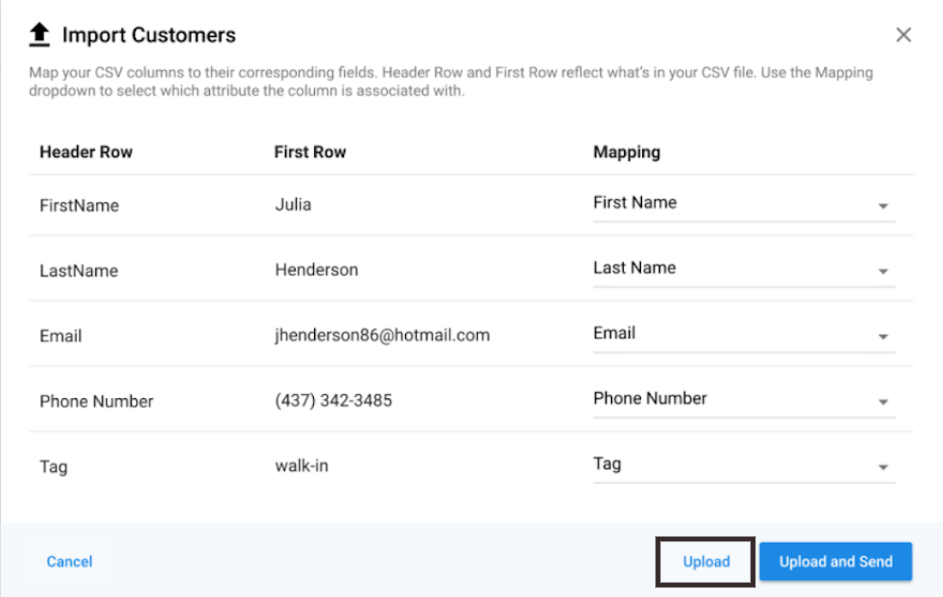 The system validates that all addresses are formatted correctly.
5. Select 'upload' to import the list of contacts into Customer Voice.
Please note that each CSV can only contain 500 contacts. Further contacts will need to be broken into their own CSVs for upload.