Mobile Kiosk is yet another way for your clients to ask for customer feedback. With this tool, businesses can collect customer information and ask for a review at the most opportune time: while the customer is visiting the business.
Businesses can use the Mobile Kiosk while the customer is in the office, store, or at the job site, such as receiving home services from a plumber. The customer information will automatically be collected in Customer Voice and they will receive a request to review the business.
How does Mobile Kiosk work?
A traditional review kiosk asks the customer to submit their review on a 3rd party site, like Google or Facebook, while connected to the Wi-Fi network at the business. An influx of reviews coming from the same IP address will be flagged by the review site, which could result in reviews being taken down.
Our Mobile Kiosk helps businesses reap all the rewards of a traditional kiosk without the risk of having their reviews flagged. Here's how!
Simply copy the unique URL from Customer Voice to clipboard and bookmark the page on a computer, iPad, or tablet at the business, or on the mobile phones of sales or service people. There is no login to Business App or Customer Voice required to view this URL. At the point of sale with the customer or at the end of service, guide them to submit their information (name, email, and/or phone number). Customer Voice will automatically send a review request to that customer and add their information to the Customer List.
How to use Mobile Kiosk
Before the transaction:
1. Go to Customer Voice > Tools > Mobile Kiosk
2. Click Copy to clipboard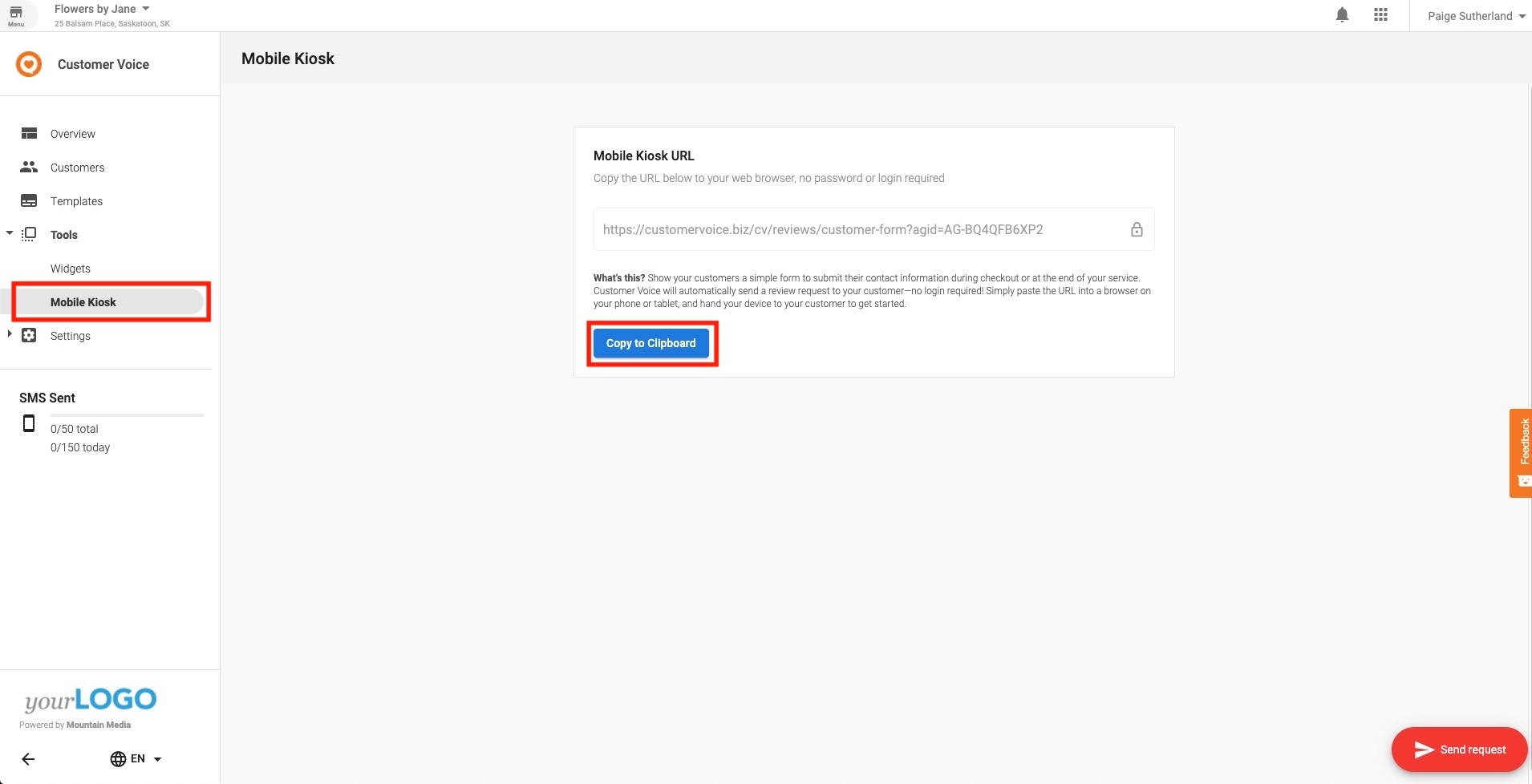 3. Paste the URL into any browser on any device > Bookmark the page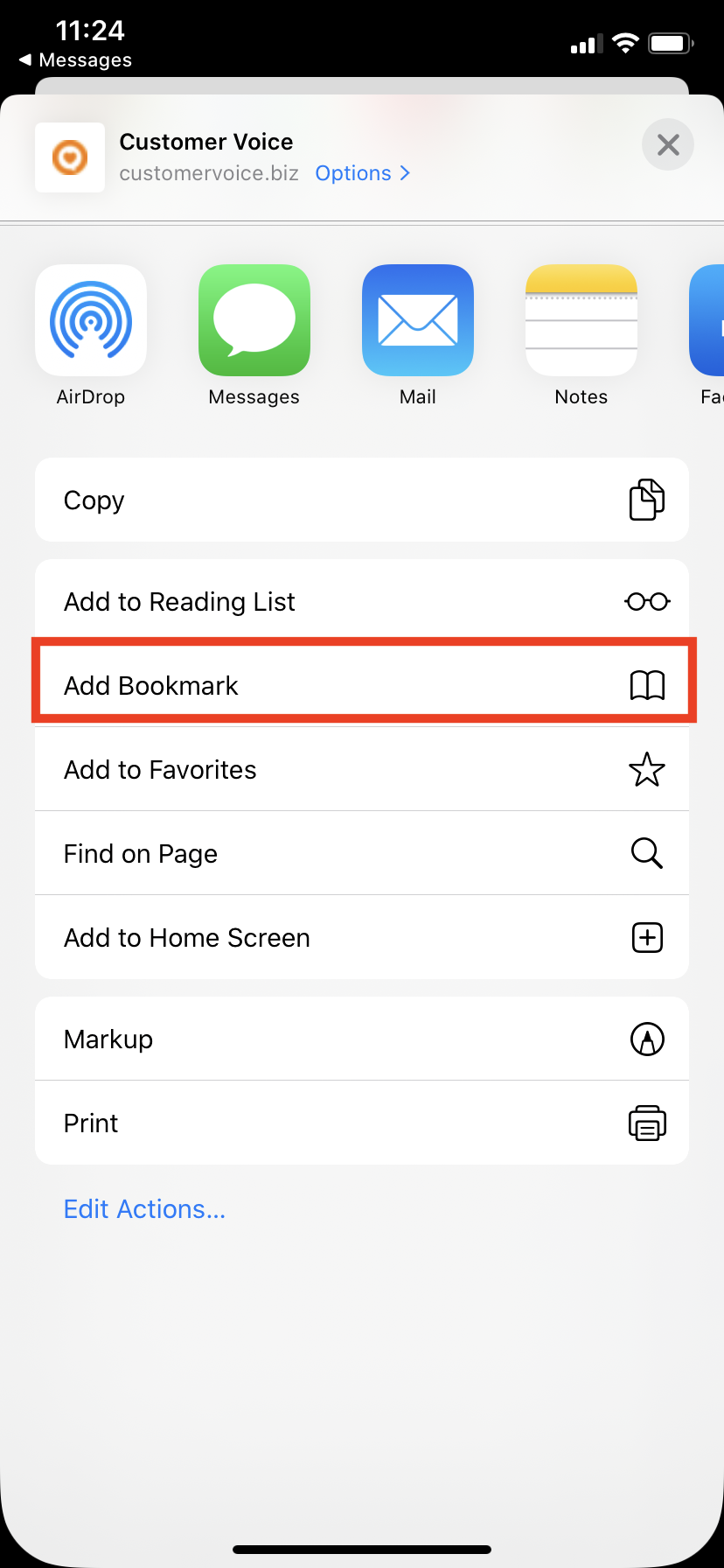 Note: The Mobile Kiosk will send the default template to the new customer. Change your default template by going to Templates >

> Make Default Template
At the time of transaction with the customer:
1. Open the bookmarked page on the device and hand to the customer
2. A new page will open in your browser which will prompt the customers to submit their name, email address, and mobile number.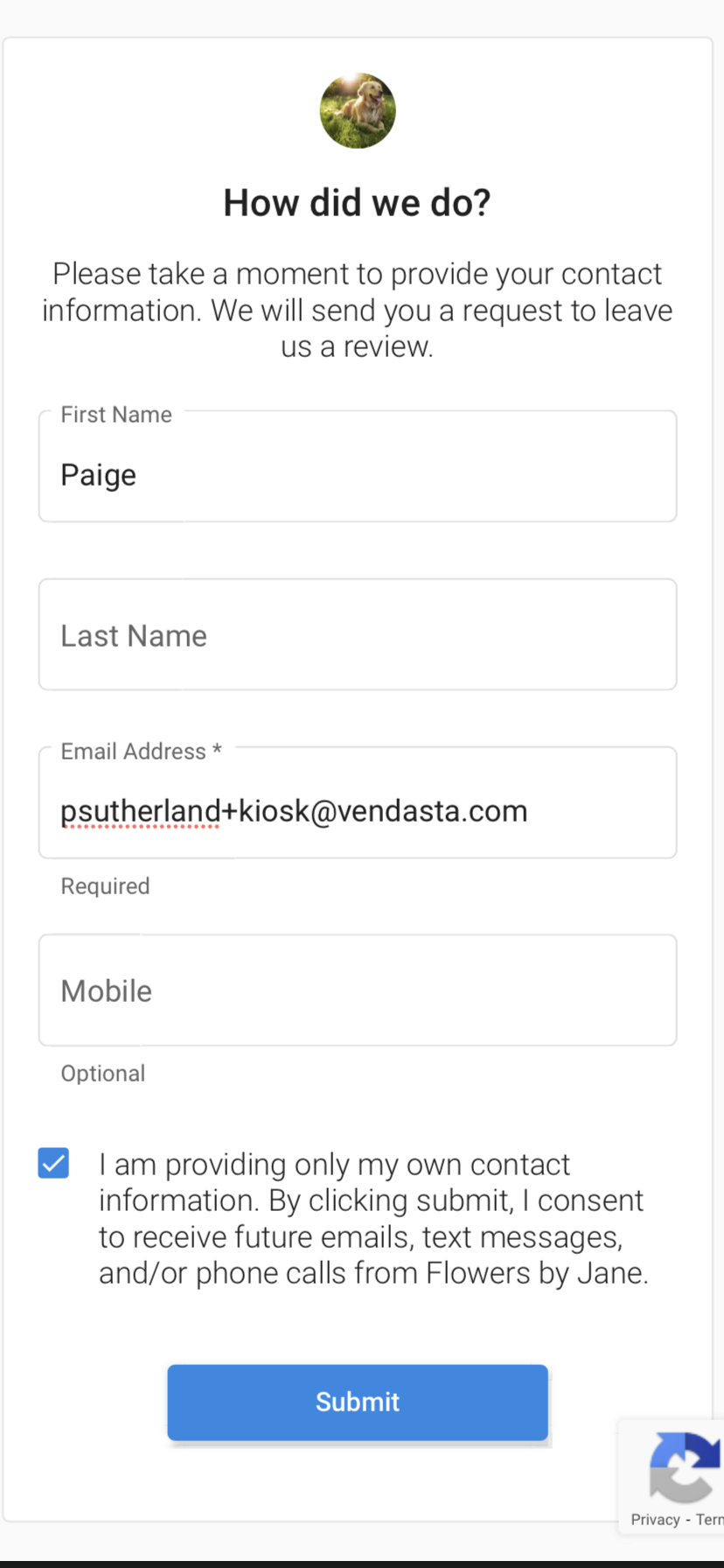 Note: First name and email address are the only required fields when the default template is an email template. First name and mobile phone number are the only required fields when the default template is an SMS template.
3. The customer must check the box to specify they consent to provide their contact information to the business > Submit
4. A confirmation message will appear, notifying the customer that a review request has been sent to their email or phone number > Click Done.
5. The customer has now been added to the Customer List in Customer Voice.
Who gets Mobile Kiosk?
Mobile Kiosk is available to Customer Voice Pro accounts.