What is it?
We have updated the Customer Table in Customer Voice to include a new Source column that displays where a new customer was added from, as well as the ability to rearrange the order of the columns, hide columns and edit your customer information in the customer list.
When will it be available?
This updated Customer List became available to all Partners on October 23rd, 2019.
Why is it important?
You now have the flexibility to edit your customer's name and contact information in the Customer Table. The new Source column will give you the ability to keep track of which application a new customer was added from. As well, you can customize the table by rearranging the order of columns or choosing to hide columns that are not relevant to your business.
How does it work?
Go to Customer Voice > Customers.
To edit a customer, click on the dot icon menu on the right side of the table and choose edit.
To rearrange or hide columns, click on the Columns button in the top right corner of the table. You can show or hide columns by selecting the box next to the column title in the drop down menu. You can rearrange columns by clicking and dragging on the dotted icon next to the column title.
Watch the videos below to see how it works.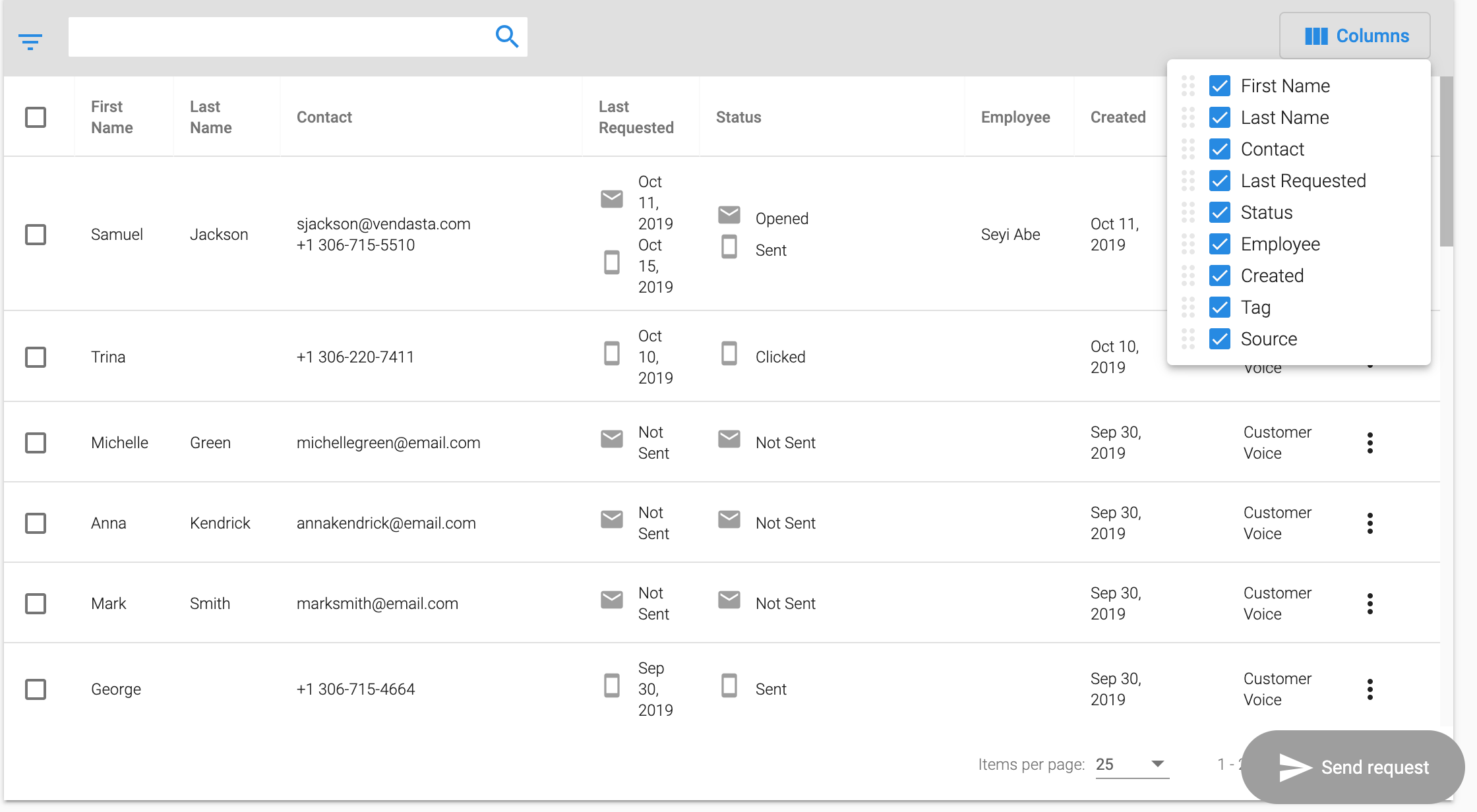 Who gets it?
All users of Customer Voice.