Social Marketing users have the ability to create their own custom templates and save them to reuse via composer. Once users craft a new post, they have an option to save it as a template for a future post.
How does it work?
Once in the Social Marketing composer, users can select to create a social post from a template.
Users can scroll through and select the template that best suits their communication needs.
When a user clicks to "Copy to Clipboard" the image will populate the media section of the composer and the text will be copied. Users will need to paste it into the text area of the composer and add their specific business details.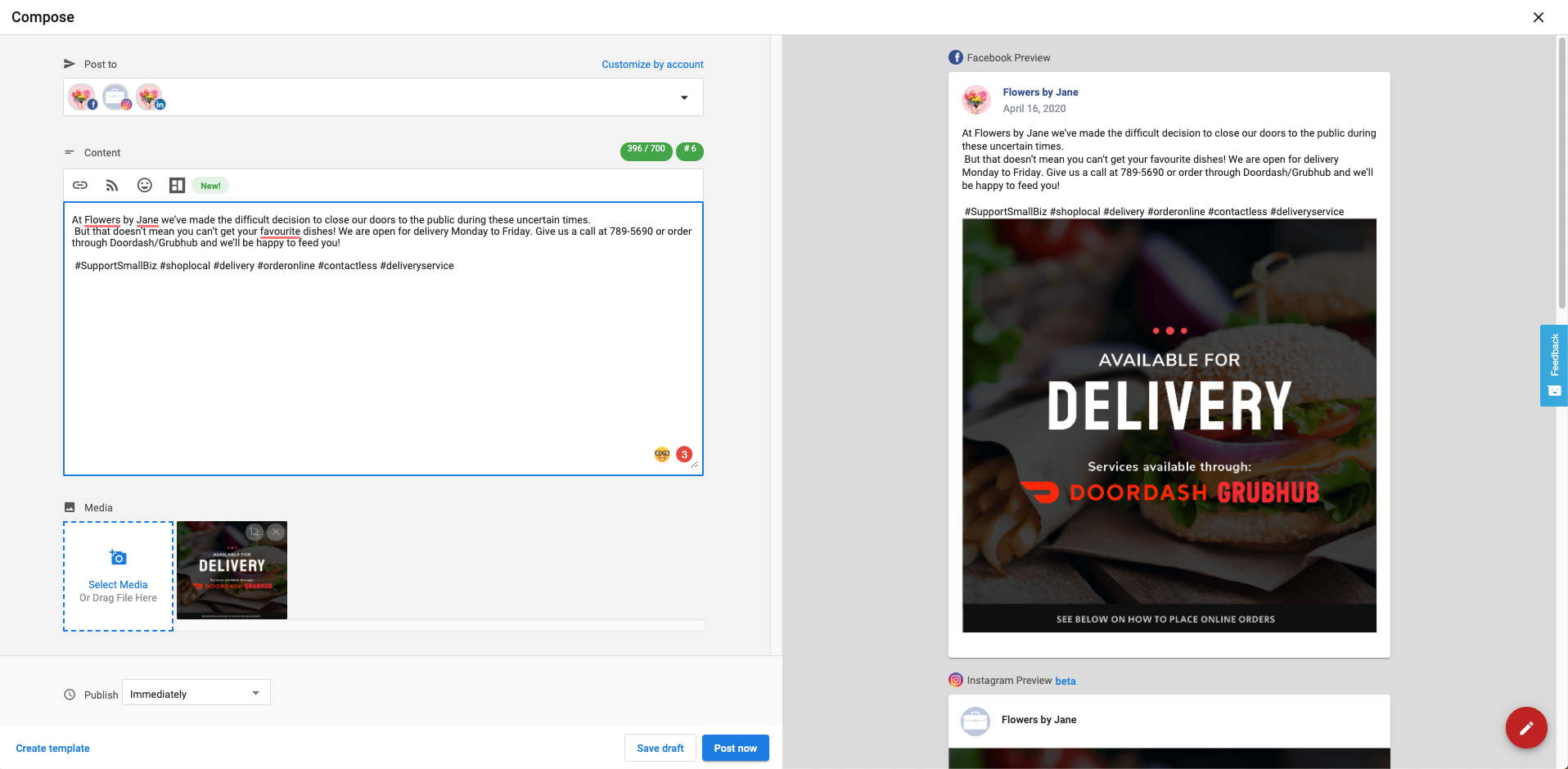 Once users have added their own voice and spin on the template they will be able to schedule or post the templated post as usual.
To create their own template, users need to compose their desired post and in the bottom left corner click to Create Template.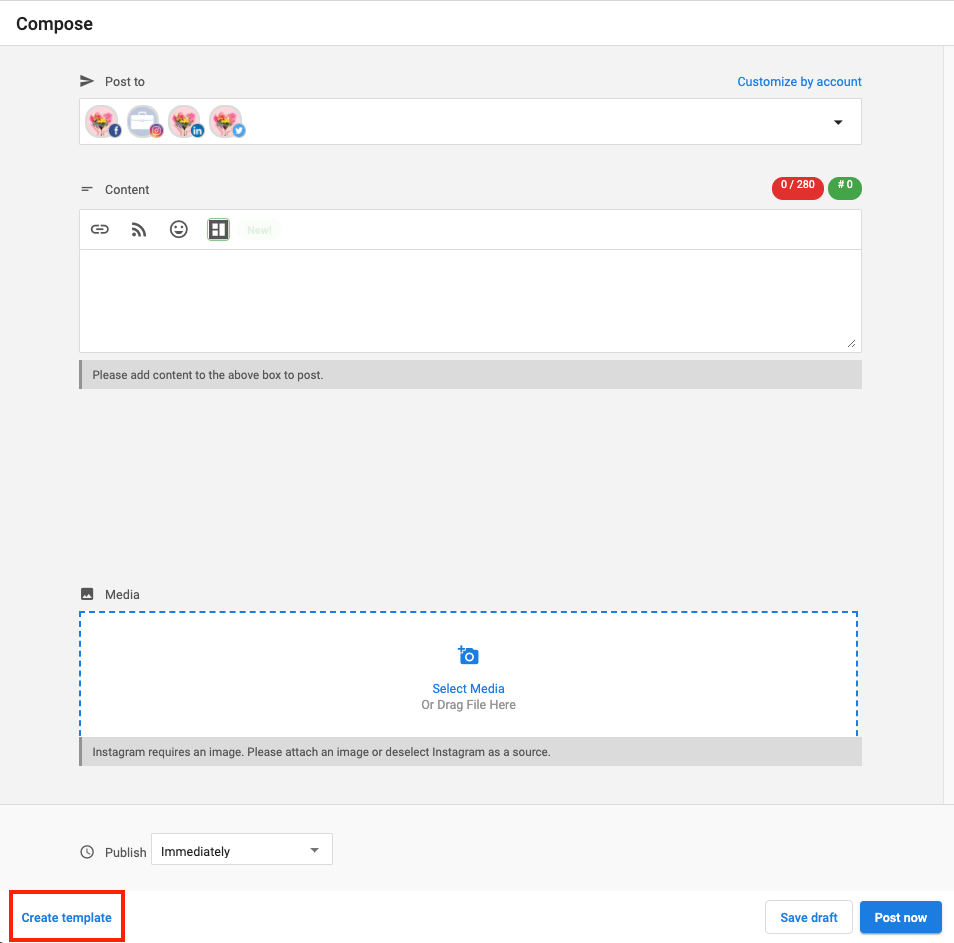 To access their saved templates users can click the new Templates tab under My Posts in the navigation menu. All newly created templates will appear under Templates: