Track how many of your accounts have connected to the Social Marketing product and how many are using it to make social posts to the various social platforms. Currently, supported platforms include Facebook, LinkedIn, Google Business Profile, X (formerly Twitter) and Instagram.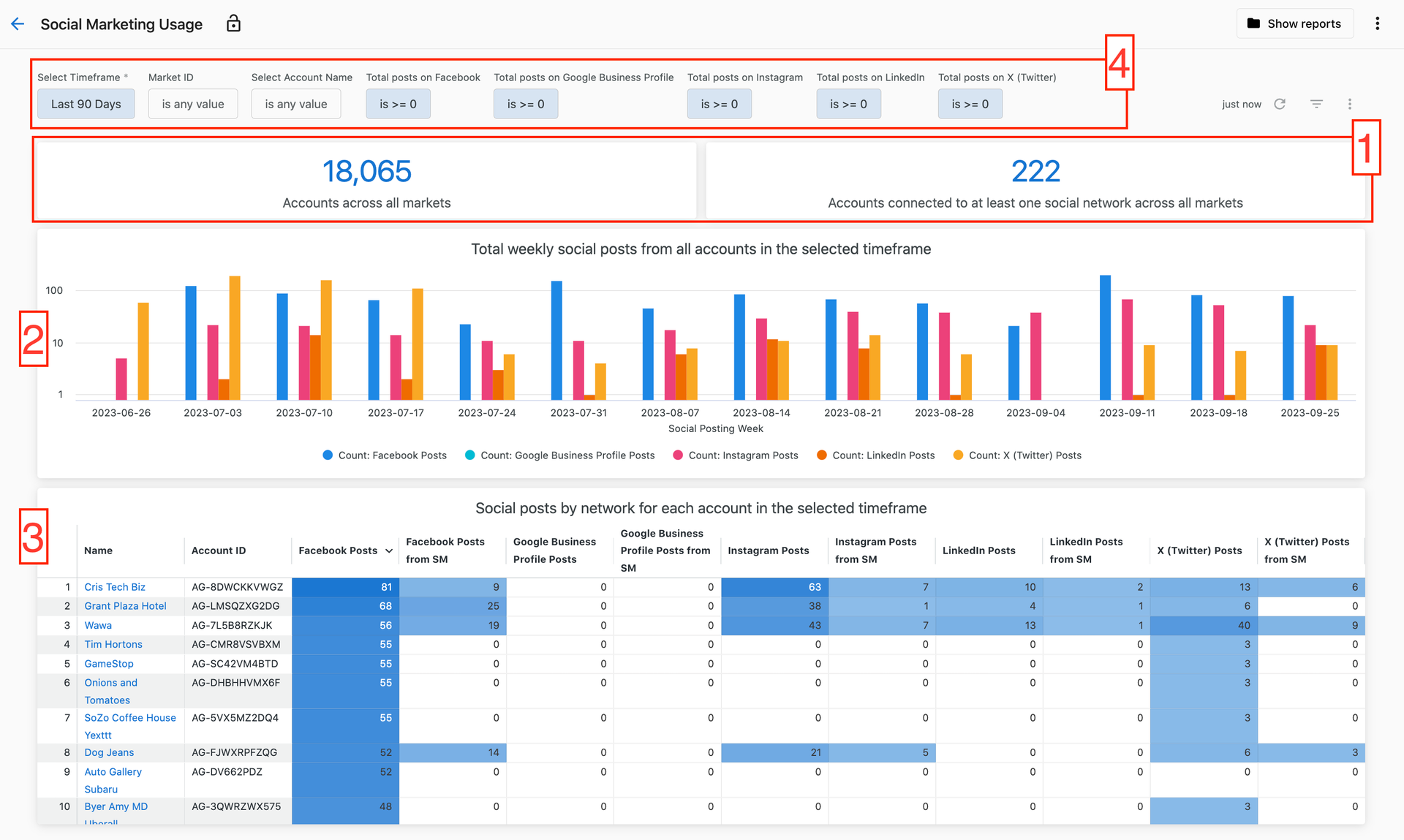 The scorecards at the top provide a high level overview of the number of accounts you have across all markets and how many of those are connected to at least one social network. You can click these numbers to drill into what accounts make these numbers up.

The bar chart which shows the aggregate weekly posts across all your accounts will help you understand the patterns of social media use by connected accounts.

The table provides a by-account breakdown of the social posting by your accounts made directly on the platforms as well as from the Social Marketing product in the selected timeframe.

The filters at the top allow you to select a timeframe of interest to you, or, to focus on accounts that make a certain number of posts to specific platforms, or to focus on a specific account.
To download the data in the report click on the three-dot icon over to the top right-hand side of the dashboard, followed by 'Download' to see the download options.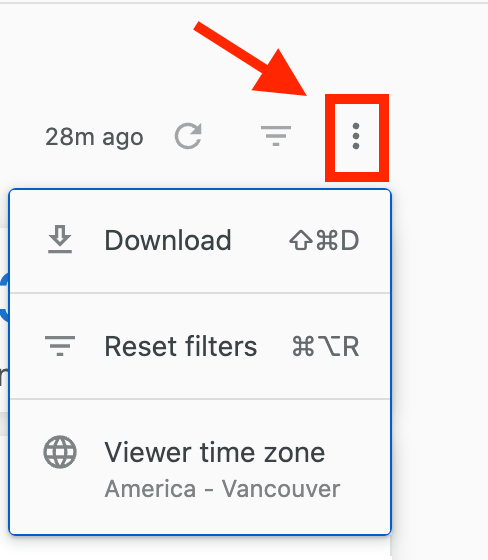 A dashboard is often constructed from a set of different data sources. There are data freshness labels at the bottom of each dashboard that indicate the following two things:
The refresh interval (text in bold and on top). This reflects how often the data source with the lowest refresh frequency gets updated.
The last refresh timestamp (text at the bottom). This reflects the earliest time when a data source was last updated in the dashboard.