Using AI-suggested content helps streamline the process when a Partner or a user wants to quickly post to their social networks to save time, improve the ease of content creation, reduce research needed, and allow users to interact with their audiences faster.
Note: This is a PRO feature only. If any accounts with Social Marketing Standard are part of a group, location, or geography it will disable "Write with AI" in the social composer. 
How to Use 
Step 1 - Ensure that only accounts with Social Marketing Pro are selected either in groups, locations, geography or in general for the feature to be used.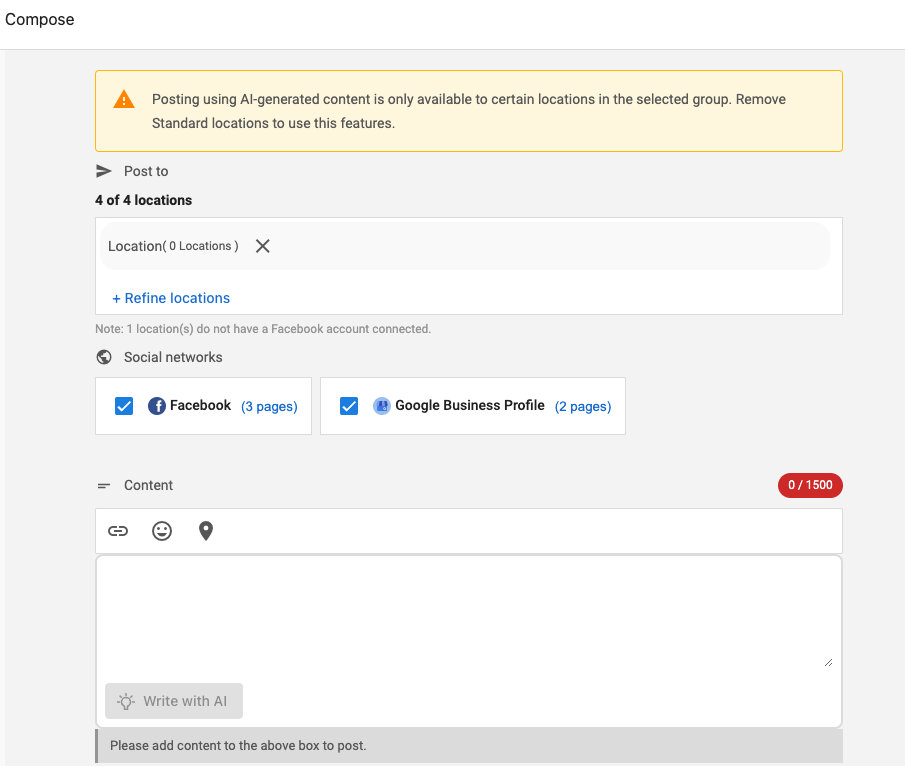 Step 2 - In order to check which pages are Standard, click on the pages in social networks. This will open a model with connected pages.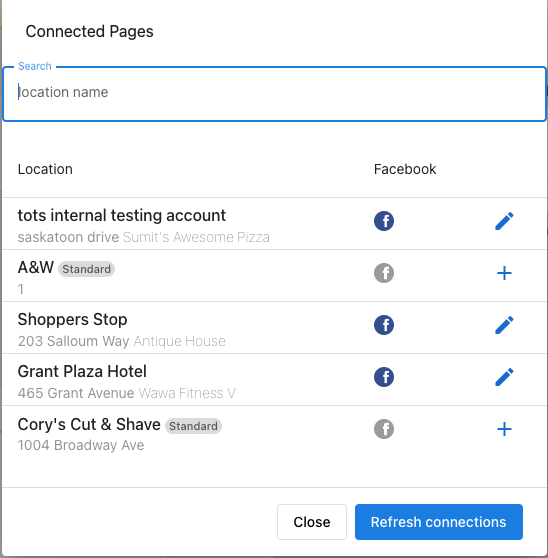 Step 3 - Select the PRO accounts in either group, geography or location and use AI to schedule or publish posts as explained here.
a) Click "Write with AI." Open the side panel and add one topic to the text box for which social posts are to be written. This text box does not require detailed prompts, simply the topic.
Note: Adding detailed prompts may not create well-generated content.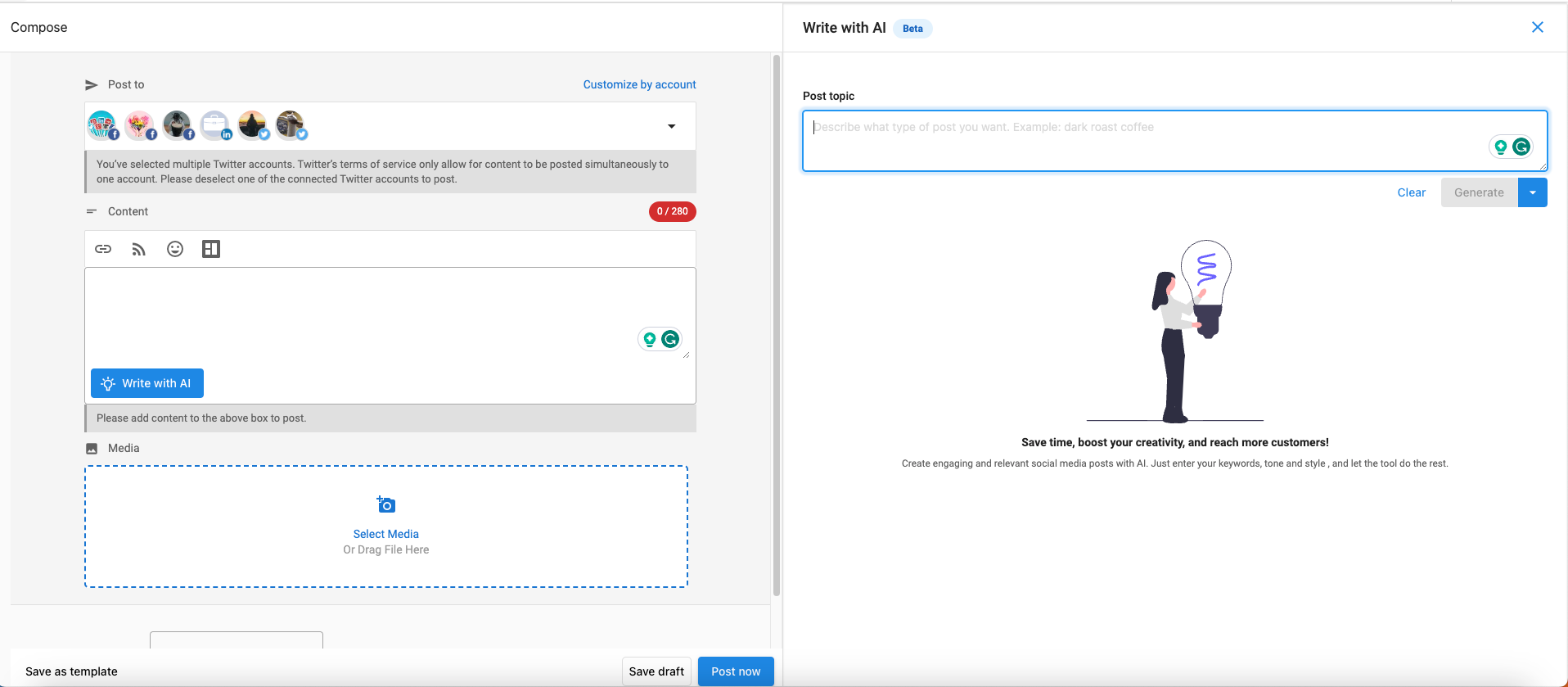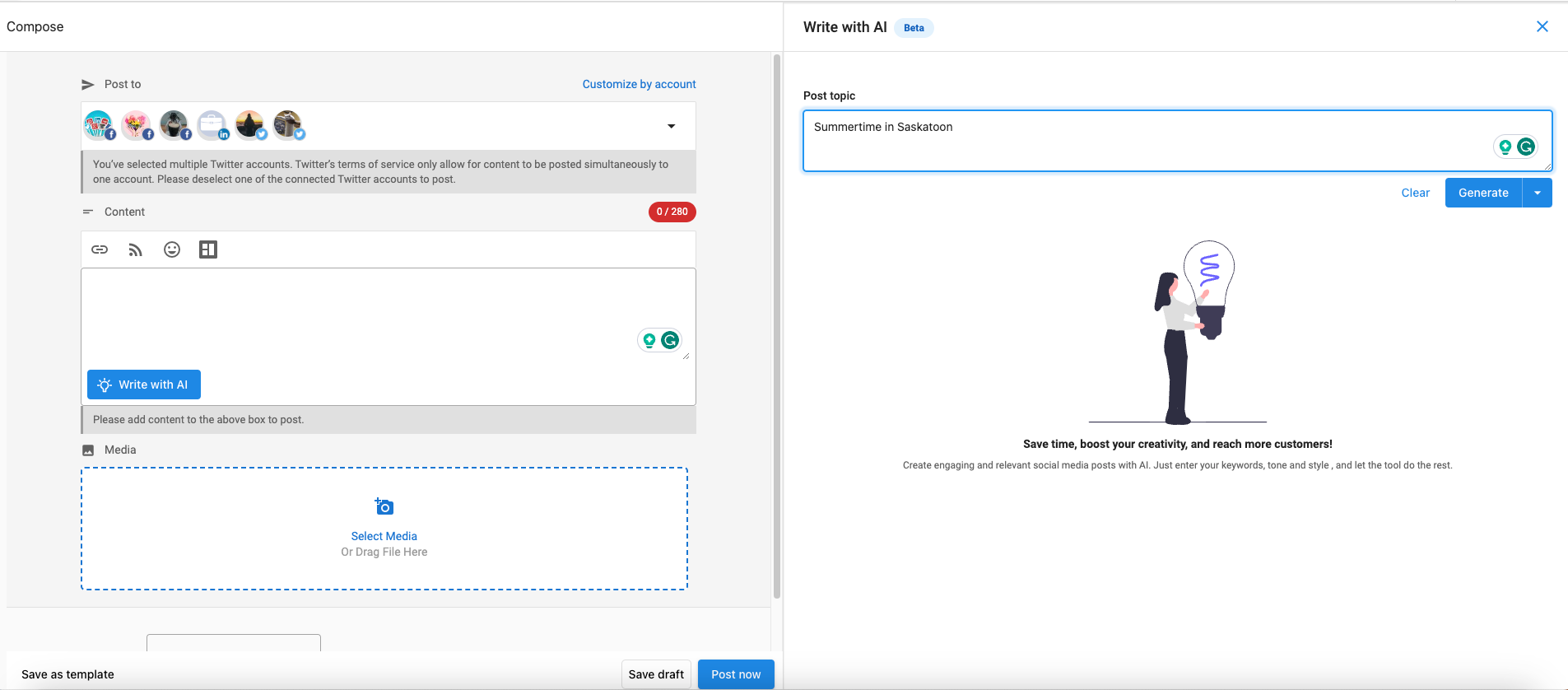 b) Under the 'generate' dropdown, there are three options - only content, only image, and both content and image. The selection will determine what content is generated. If you click "Generate," by default, it will generate both content and image as shown below. 
c) Transparency in prompts. Select the show/hide prompt to see/hide the prompt under the text or images generated. 
Text -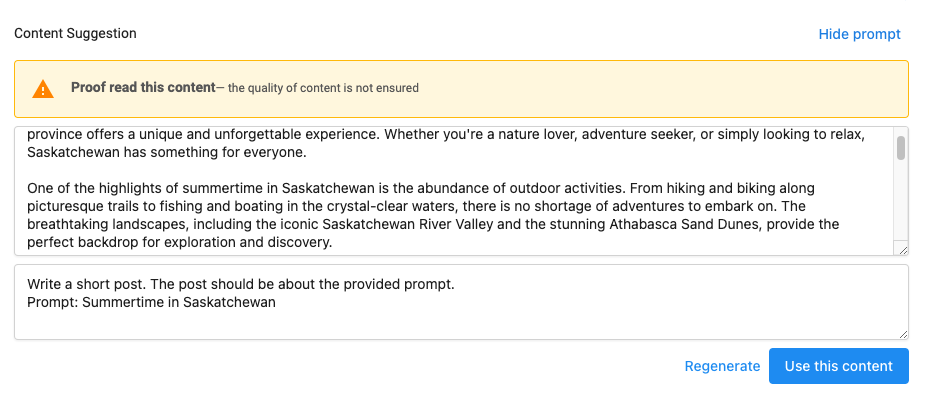 Image -